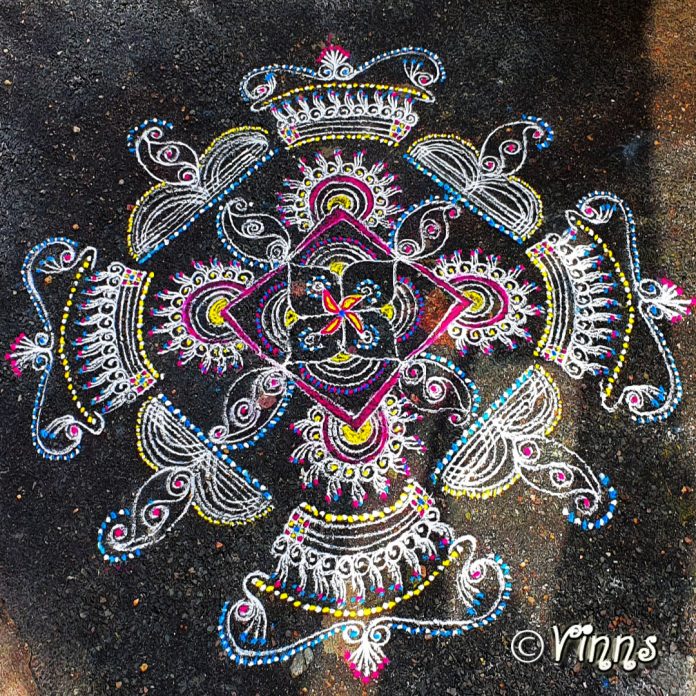 THE MARGAZHI – முன்பனி காலம்
Years ago, we had the seasons taking turns at the respective period of the year without fail. The month Margazhi falls into முன்பனி காலம். During this spell, mist forms at early night and settles down as dew before dawn. So the mornings of Margazhi are less cold and apt for drawing kolams. .
Now the climate has swerved and mostly its hot and perpetuating summer taking breaks only during the year end. The sun starts its work by the end of February where it had been know as பின்பனி காலம் with chilly foggy mornings, yet sunny..
.
Until a decade ago when agriculture was on full swing in my Parets-in-laws' village, I was exhilarated to spend the winter especially after Pongal at their place. The morning sight of the lushly paddy fields covered by the fog led to a state of ataraxia. Now the place is neither cold nor placid as it was ealier and had lost its charm. It's heart-wrenching to witness the environmental degradation of the canals which fed the greenery turning into drainage ditches.😡😡.
.
. A freehand kolam which I drew at my parents home during November with colours for enhancement. And this season pinwheel preempted my thoughts by perching as the base design in most of the freehand kolams I drew. 😊