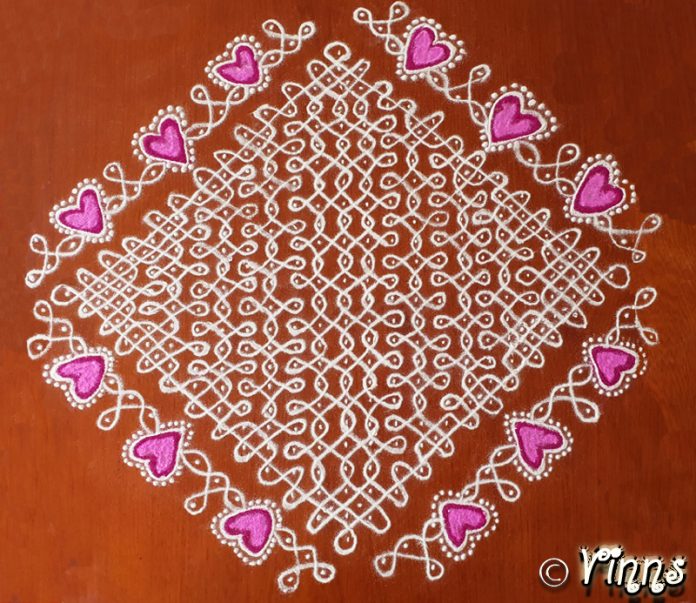 " KOVE " – THE TWO 😊
Portmanteau of Kolam and Love 😊 This is the way a Kolam Enthusiast celebrates the "V" Day tuning the sikku strands to heart shapes ❤
While drawing this kolam, bethought my weltanschauung about the second phase of life relating to this kolam pattern. Two knots in this kolam on opposite sides muster-in to form a single pattern. So as the wedded life do set about with two discrete minds coalescing to a single word. Though opposite in nature, yet in due run they turn into mere reflection of each other. .
This is the same kolam which I drew earlier to gauge the space for 25 dots. With two knots as base design connected the dots and formed a pattern. This kolam has 2 fold and 2 rotational symmetry simulacre to my rumination "The Two". .