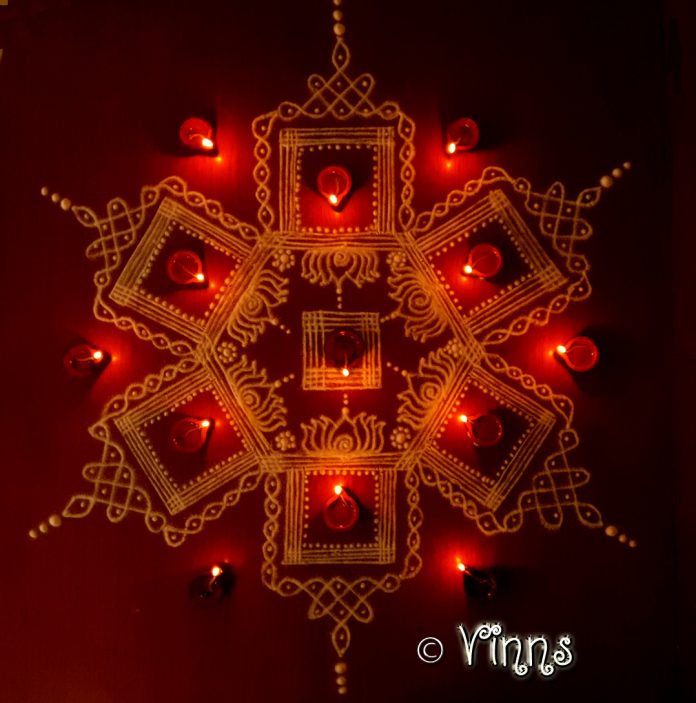 A kolam devotedly created for Lord Murugan. The cardinal Six nexus to Lord Murugan in all aspects and I had a mind to incorporate Six in the kolam.
A précis of Lord Murugan's Birth. According to Puranas he was born by the sparks from the third eye of Lord Shiva. The 6 fire balls were placed on 6 Lotus flowers in 6 ponds, later nurtured by 6 Stars of Vishaka constellation and 6 babies were unified into one by Goddess Parvathy. That's the linkage of the numeral to the Tamil God.
So, now to the kolam, I trust it is discernible in my creation
denotes to , , flowers which cocooned the little ones and the centre kolam encapsulated by / typifies the . on the top contours a house like structure which instantiates .
The #kaarthigaicelebration in @kolamenthusiasts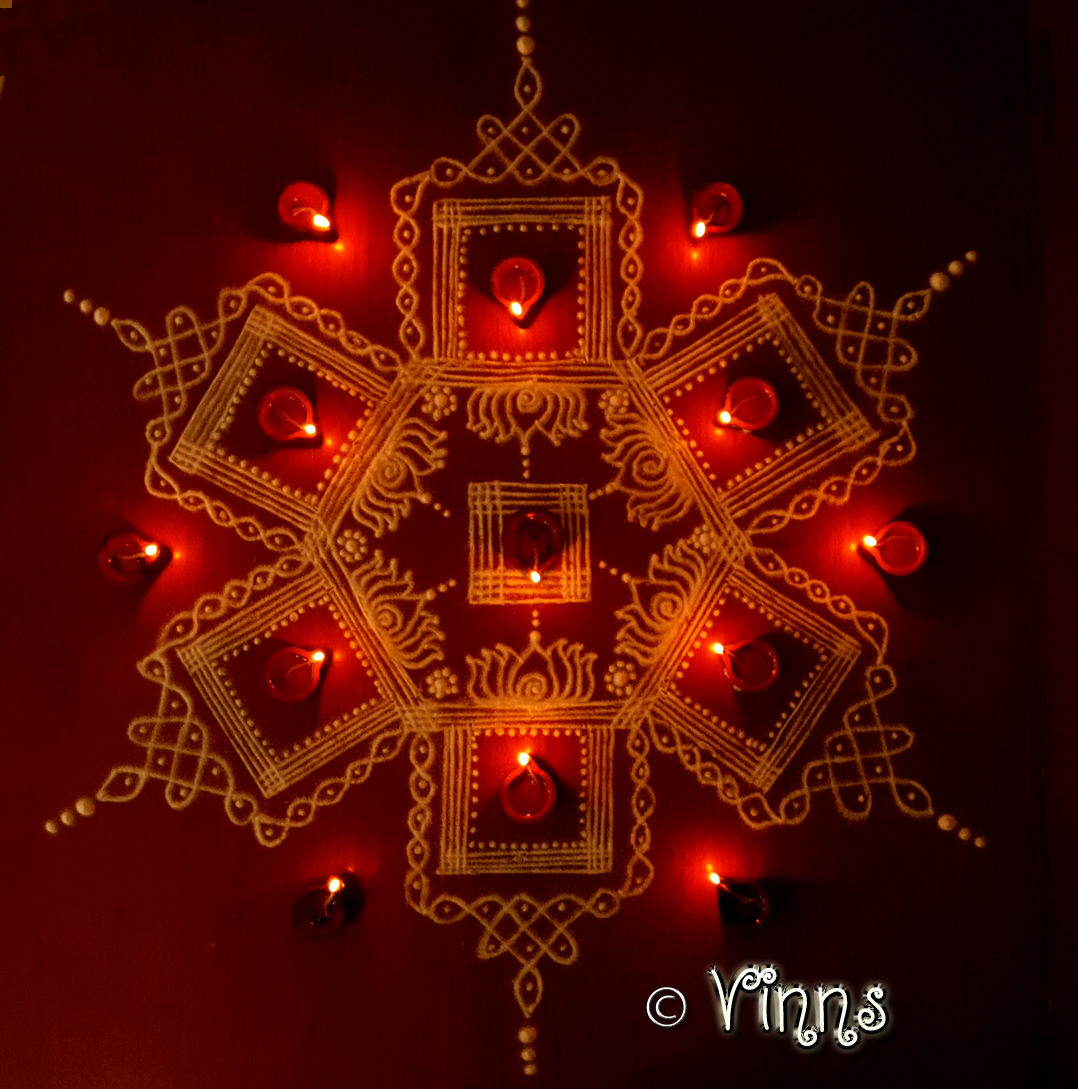 paved the way for this kolam as the theme was triangle . Yet the triangle turned into infinitesimal element as against to the kolam.