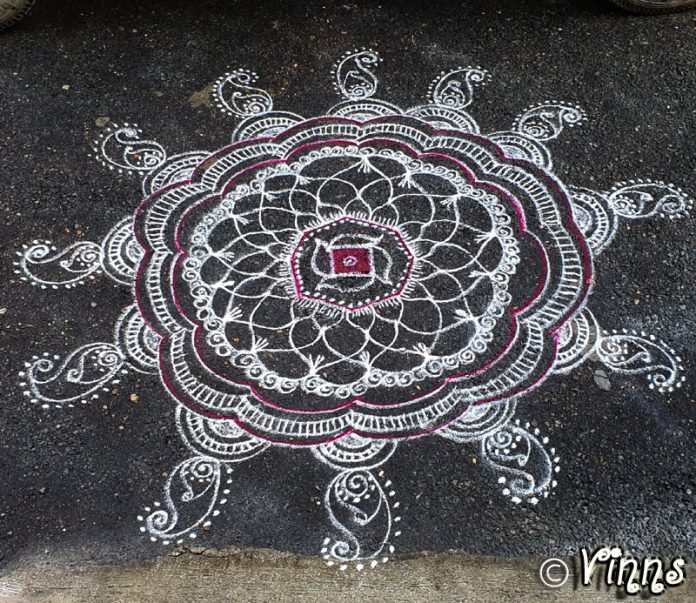 THE DISGUISE PATTERN 😊
Does anyone hold any memories about the centre pattern in this kolam ? If you had started your journey of drawing kolams at a small age then this pattern ne'er got missed.
The pattern was a celebrated design
and a prerequisite kolam for Margazhi season. This kolam can be permuted to any dot count. Now seldom does this design make it way for the spell.
Another intriguing feature of this pattern is that it has dual appellation.
காத்தாடி – pinwheel and மீன் – fish
The fish takes its form by adding extra minutiae to the fans. I still remember the 11 dots kolam with 4 pinwheels on corners and 1 at centre, while sides had some flower bud shapes. The detailing included bedecking the fans with scales and edges unfurled to tail fin.
When I shared this kolam with a friend of mine, she jested at the centre design 🙄. I had no other choice as usually I step down without any spadework for a freehand kolam. Looking down the floor with poker face, I rack my brain to start a base design which is always a taxing toil to me. Finally this base design popped and shaped up the kolam. With Paisleys always ready to embellish my kolams and thus did the honours to adorn 😊
.