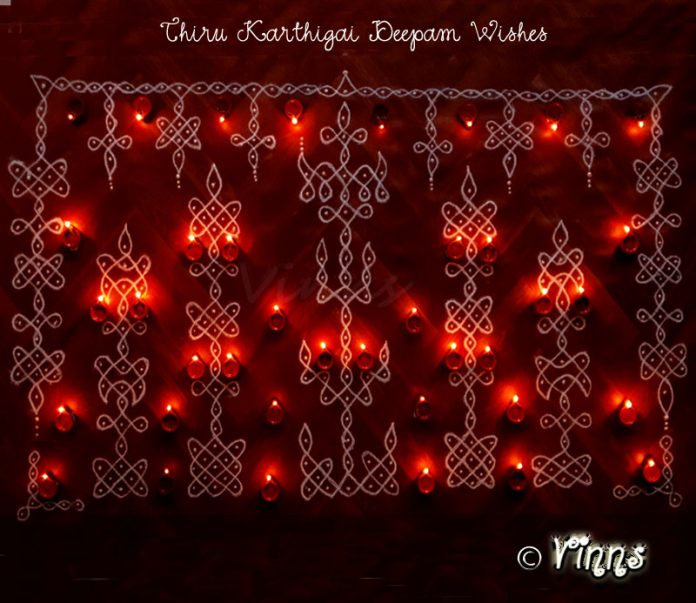 Thirukarthigai
A day to cogitate humility and exterminate haughtiness and uppity from inner self.
Today being the Maha/Thirukarthigai devoted for Lord Shiva who revealed himself in the form of fire with no start and end of his presence.
Lord Shiva dwells in the form of fire in Thiruvannamalai and on Thirkarthigai day, jyothi will be lit to proclaim his presence. May the light brighten up the world to normalcy.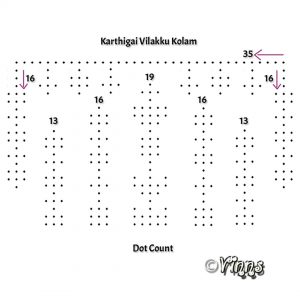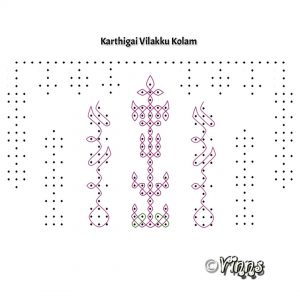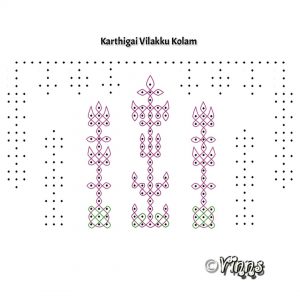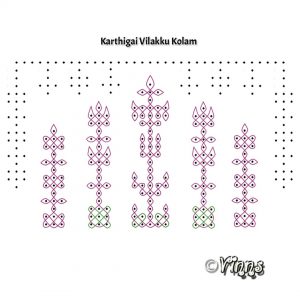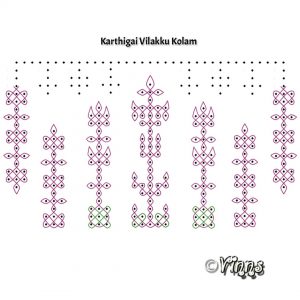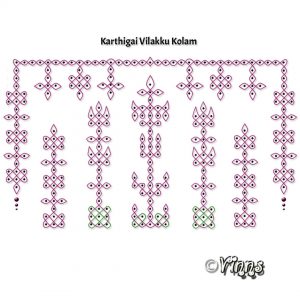 0A simple sikku kolam in kuthu vilakku and charavilakku pattern.