Kolam sprouted out of a clear mind with thoughts filled with gratitude to apprise the ardour of friends around me.
A small kolam to you my darlings of Kolam Enthusiasts Group in Facebook.
The facebook group was started in 2016 and three later, the group is active with kolams drawn by the members. We have members from all regions of India and across the globe too. Every week we have task kolams with a theme given to the members so as to introduce global arts. We are successfully into 4th year and counting on.
If you wish to join follow the link
Kolam Enthusiasts- Facebook link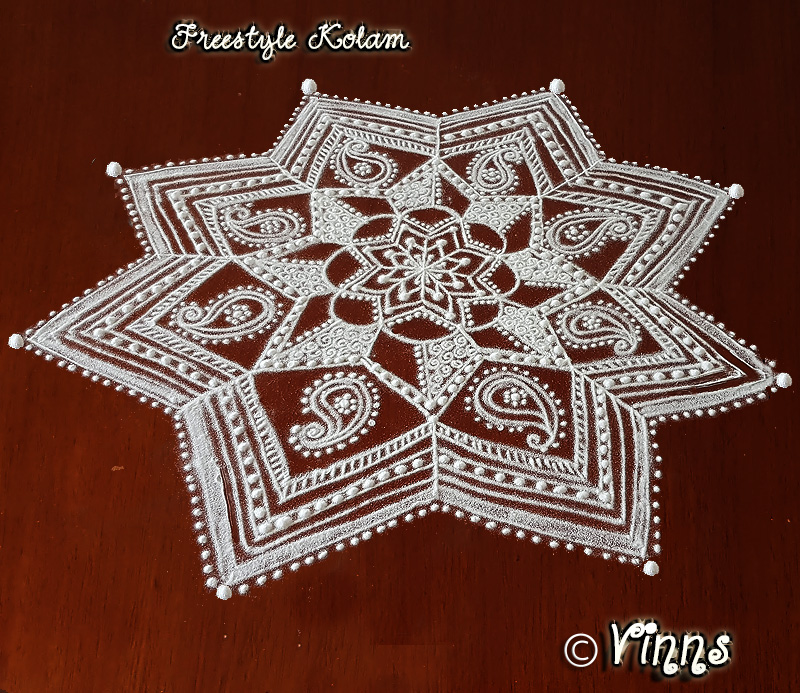 A simple freehand kolam done with white colour.