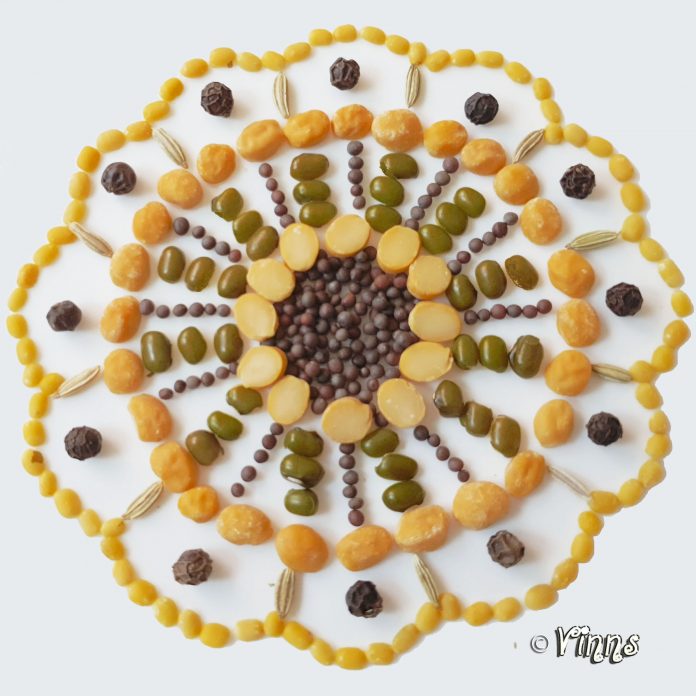 CARDINAL NUMBER 6 😊
A simple assemblage of pulses and spices which foot up to number 6. The six be-alls and end-alls of Indian Cuisine are convened to showcase the "Kolam" art.
Took couple of hours to complete with breaks as the lining up of the element was the most debilitating task.
The set up congregation had a free-will to choose its own conformation even for a slight disturbance and had to restart from the beginning for quite a few times. 😪
The mustard seeds expected mollycoddling at the best, as they were ready to waft over the surface.
With consternation of vertigo, I had to put an end card to the creation with just three decks.
I had to indoctrinate myself that in spite of asymmetry my creation looks best 😂😂😂