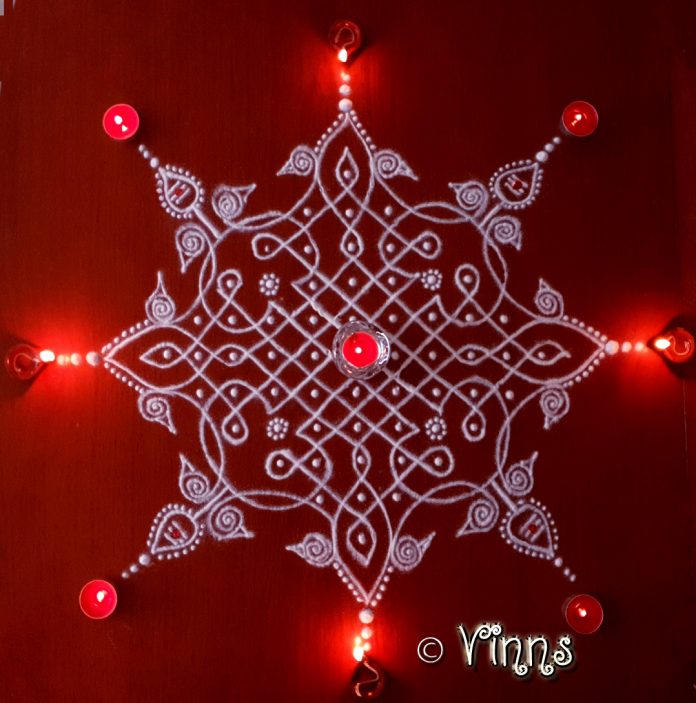 A 11 dots kolam for today's theme in @kolamenthusiasts
A simple kolam with lines interwoven in harmony for a smooth cruise 😊
And an extra dot which was aloof from the clan had to be looped so added a line and swirled at the ends. That was the start of numinous presence which should have emanated the elements contouring perfectly within the kolam.
And finally the swirls turned into peacocks and Velavan's Vels.
"வேலும் மயிலும் துணை".
Swipe left to view the #karthigai effect.