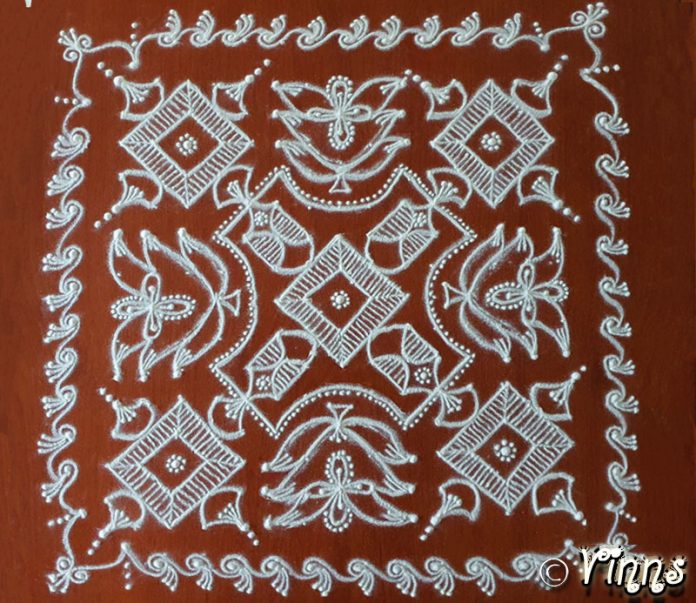 Aadi Month starts in mid of July and ends in mid of August spawning for 31 days in this 2021. Aadi month is spiritually  linked and devoted to Goddess, The Shakthi of this world.
I celebrate this month by invoking within me and celebrate her through kolams.
This is 15×15 dots Line kolam with step by step images given below.
Please click the link for the video of this kolam http://y2u.be/cRiorNHAOsk
The dot count.
2. Draw Concentric Sqauares on corner. Spot the dot by count three from corner and three towards inner side of the kolam. That becomes the centre for the squares.  3. Draw the same square pattern at the centre and the mid point of the kolam coincides with centre of the squares. Add lamp shaped elements around as shown. 4.Fill the inner portion by adding lamp and lines to connect the dots. 5. The completed kolam. You may fill the spaces with colours of your choice.