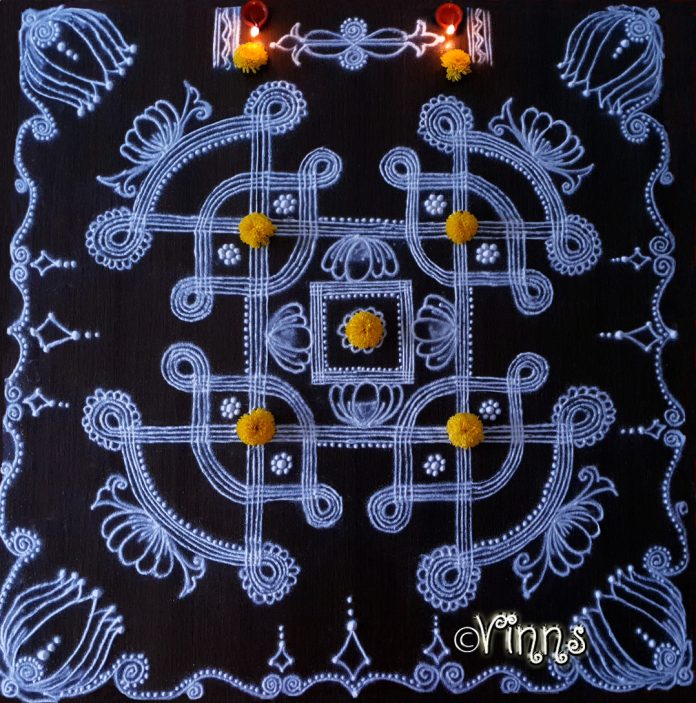 " Margazhi Thingal – 1 "
Today is the first day of the spiritual month Margazhi. This month is filled with many religious rituals along with it the kolams are emphasized during this season and gets augmented to gargantuan.
The kolam art holds the key connection between the soul and divinity during Margazhi. Still a scientific reason too accentuates the reason behind drawing kolams during early mornings of Margazhi. The ozone layer gets near to the earth's surface during this time span enriching the air with good content of oxygen and boosting good health.
According to puranas the first Wednesday of Margazhi is celebrated as and it is today. A neivedhiyam of Aval and jaggery is offered for reminding ourselves to be genteel and differential without skiting hubristic.
A padikolamfrom @anushapradha from her Navarathiri Album
#vinnskolam #iamakolamenthusiast
#kolamsofindia