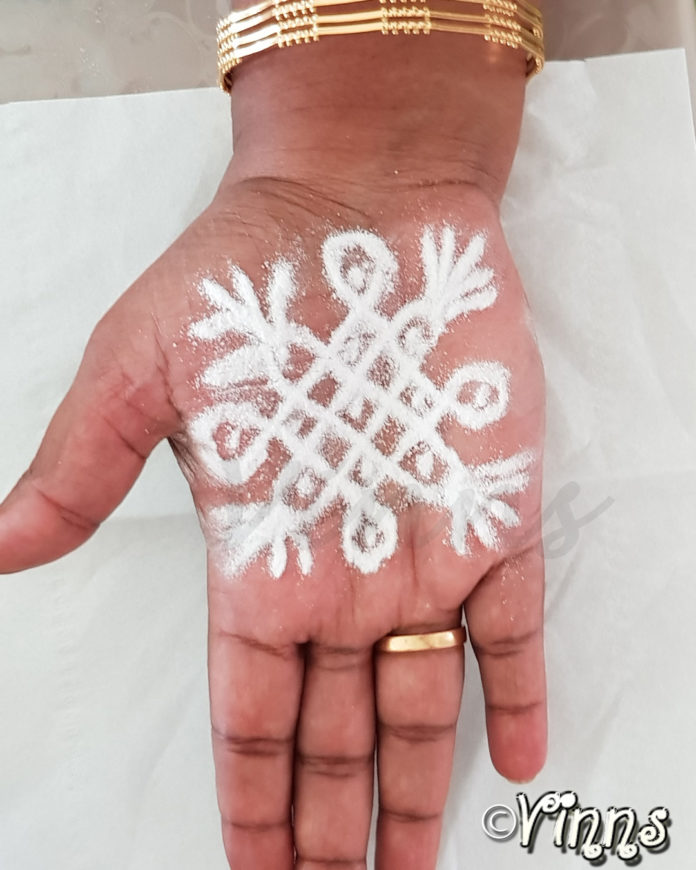 *These kolams are drawn by a FRIEND of mine and NOT by me. Scroll down to find out, who the expert is 
🙂 It's a great honour and pride for me to share her kolams as my 100th post on Instagram. Thank you dear for your consent to post your kolams in my account. ( I didn't have a word with her about posting, though 
😀 )
The journey of our friendship started as strangers on an online kolam platform, a decade ago. Her first share was Onam Pookolams done that year. I was flabbergasted by the presentation and perfection. By then, we didn't have the current technology of hassle free contacts. The glimpse of the person was just the Profle picture displayed not more thaan 2 inches on the monitor. The convo was in the comment section without having personal talks. Kolam was the only topic to converse about.
My love for her kolams burgeoned day by day. I was captivated by the perfection and patience in her kolams. Then expecting and viewing her daily kolams became a quotidian routine. She always amazes me with her beautiful creations.Later on, whatsapp became an inevitable app to fortify our friendship.
.
Her pooja room #kolams are serene and divine, engulfing the senses. The miniaturising of big kolams are done with utmost perfection by her in pooja room. During a convo, I had requested to draw kolam on my palm, if we had a chance to meet in person. And after nearly a decade we met and as promised she fulfilled my long cherish.. .
The #kolam #expert who drew on my palm is
Ms. Sowmya Vijay
Thanks a lot Sowmy for your friendship, love and blessed for being your friend. .
.
#vinnskolam miniature #palm #sandart Vins Raj