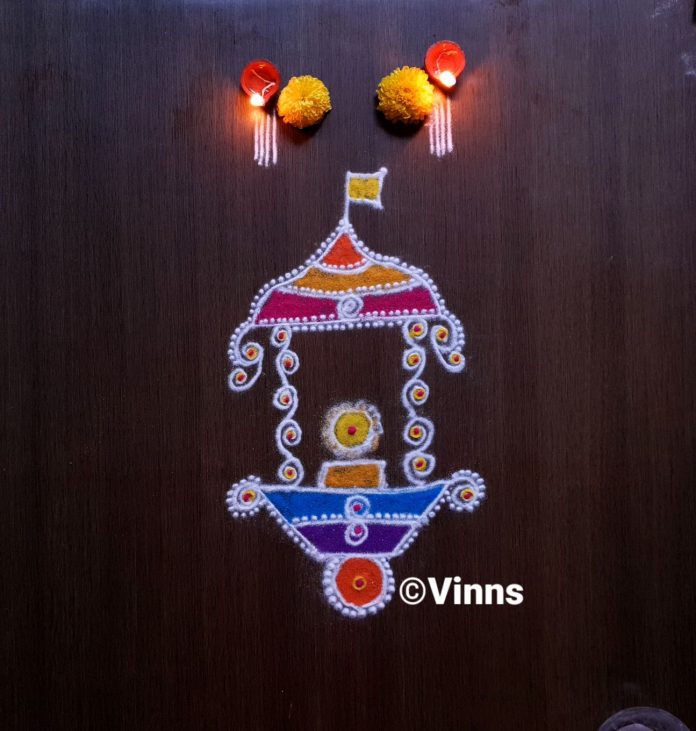 Click for video link
"வாருங்கள் தேரை இழுப்போம்"
Come lets pull the Chariot, that's how we #kolamenthusiasts invite others to draw kolams on Ratha Saptami and this
year it is celebrated on 7th February.
This day is belived to be the Birthday of God Sun.. The Sun God changes his direction of journey towards North-East riding on one wheeled chariot powered by 7 horses. So kolams drawn for ratha saptami have one wheel only..
A simple and small sikku kolam apt to draw at pooja room or at entrance.