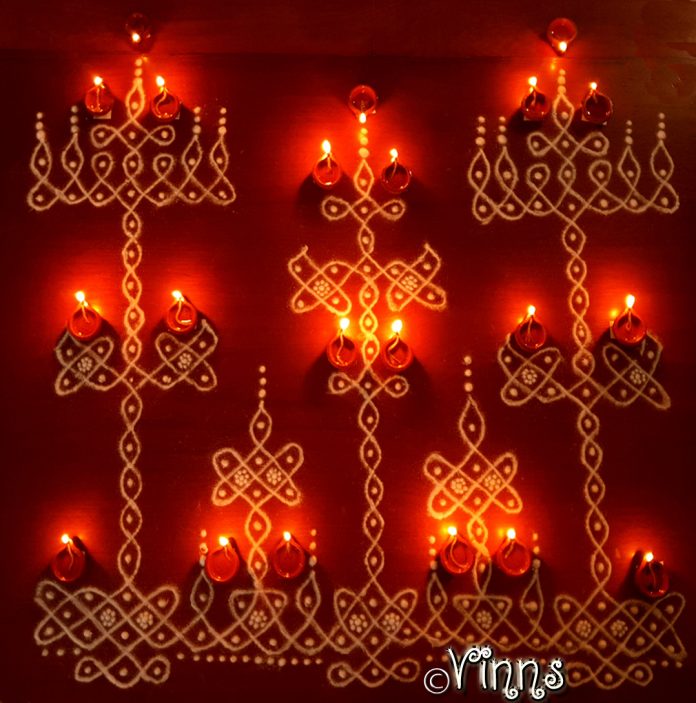 A traditional #kuthuvilakku made out of brass is all-important at all auspicious celebrations in Tamil culture.
And particularly the heirloom kuthuvilakku gets passed down only to the daughter-in-law of the family, yet a brand new is gifted for daughter's wedding.
I have an eye for my great grandma's kuthu vilakku 😉😉
#missionsuttufying 🙈🙈🙈
My kolam for #kaarthigaicelebration in @kolamenthusiasts with all the #agalvilakkugal illuminating the display. As Karthigai month is extra special for placing lamps on kolams and I am tickled pink by adding lamps to my kolams.