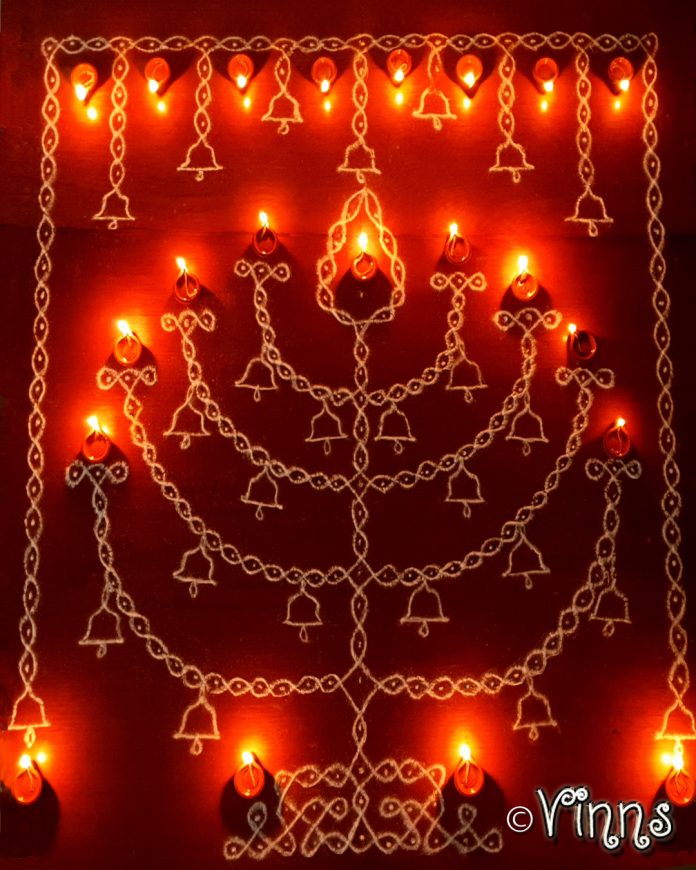 Kilai Vilakku
Kilai – translates to Branch.
A standing Brass vilakku with a sturdy centre column ramified with oil holders around forming a conical shape. This type of vilakku is fairly spotted in temples rather at homes. The number of lamps vary according to the height and circumference of the vilakku. When all lamps in the #kilaivilaku are lit inevitability it coins to a #jegajothi sight.
My kolam for @kolamenthusiasts
#karthigaicelebration.