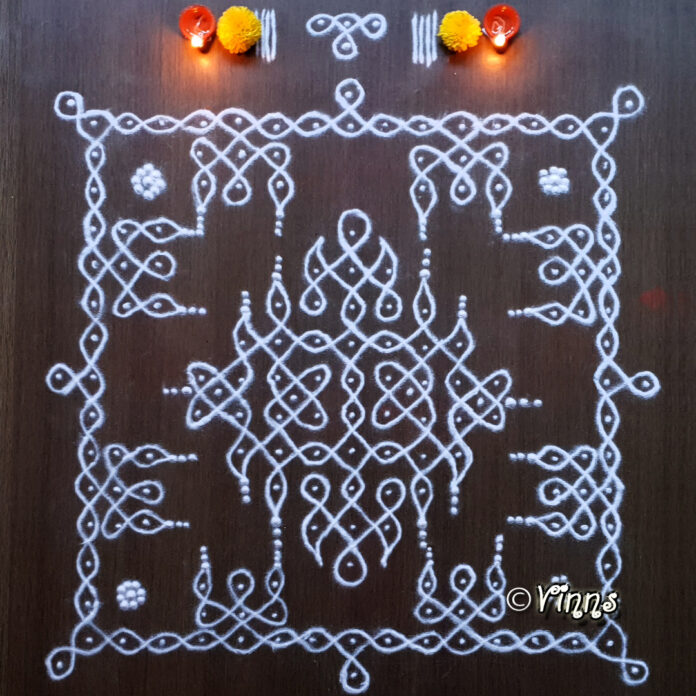 https://www.youtube.com/watch?v=dkiKuEGARbA 
A Brahmamudi theme was assigned to @kolamenthusiasts by Ms.Chinnamamal for Wednesday #kolamenthusiaststaskkolam .
Dot Count : 10-2
She was chosen as the "Choice of the week" and had the advantage to lead the group by choosing kolam on her own.
And this is the kolam she had shared. I should have drawn yesterday.. Me, as usual, he hee thaan..
Naama always #breaktherules 😇🤣
#thotilpazhakkam onnum solrathuku illai.