A 17 dots kolam with lotus flowers.
Dot count : The dot count starts from the centre column
17-17×3-1-15-13-11-9-7 Place the dots as shown
2. To start draw the lotus shape at the bottom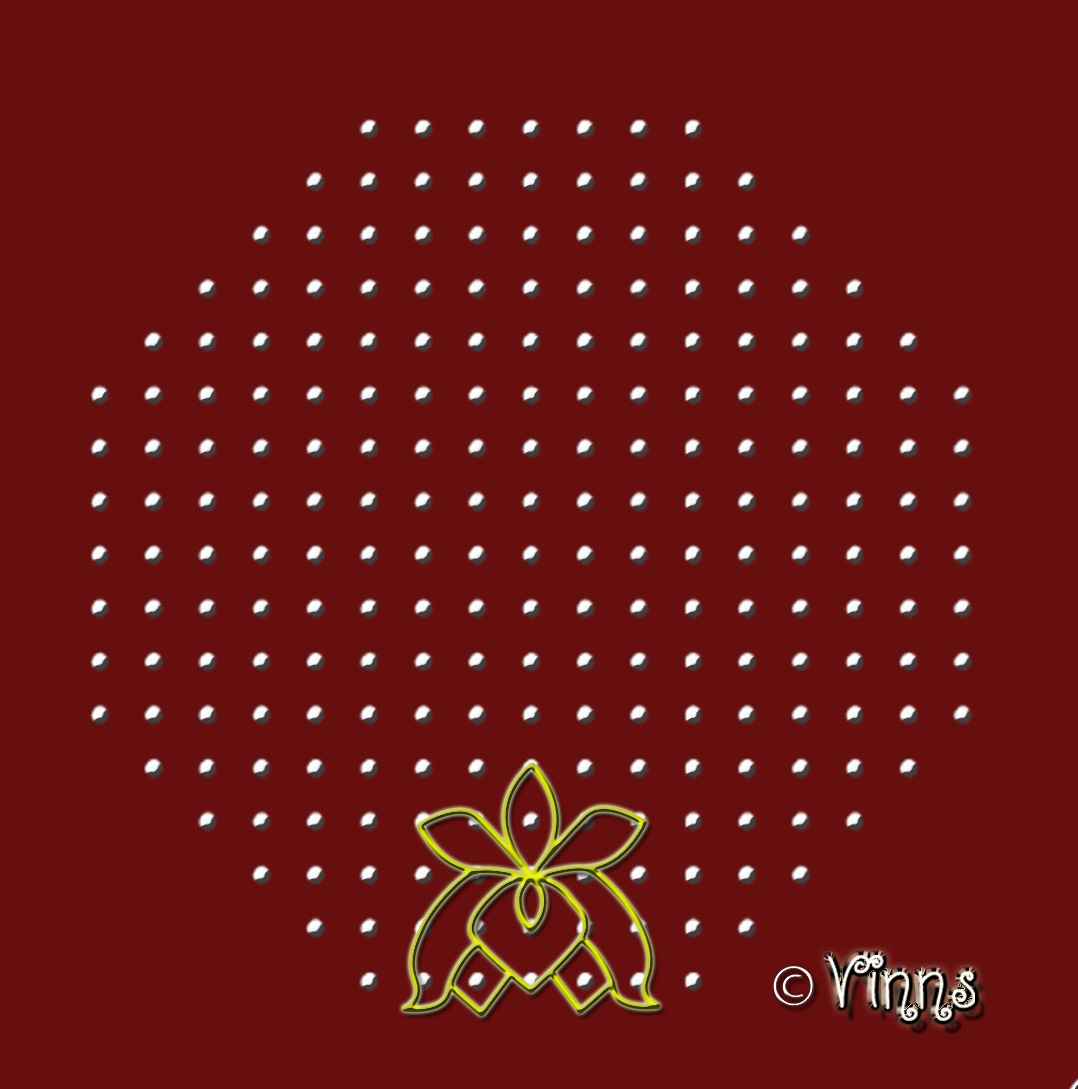 3. Repeat the same lotus shapes on all sides.
4. Now add the heart shapes and add centre design.
5. Now extend the flower bud design.
6. Repeat the same designs on all sides. Fill in the colours of your choice and celebrate Margazhi.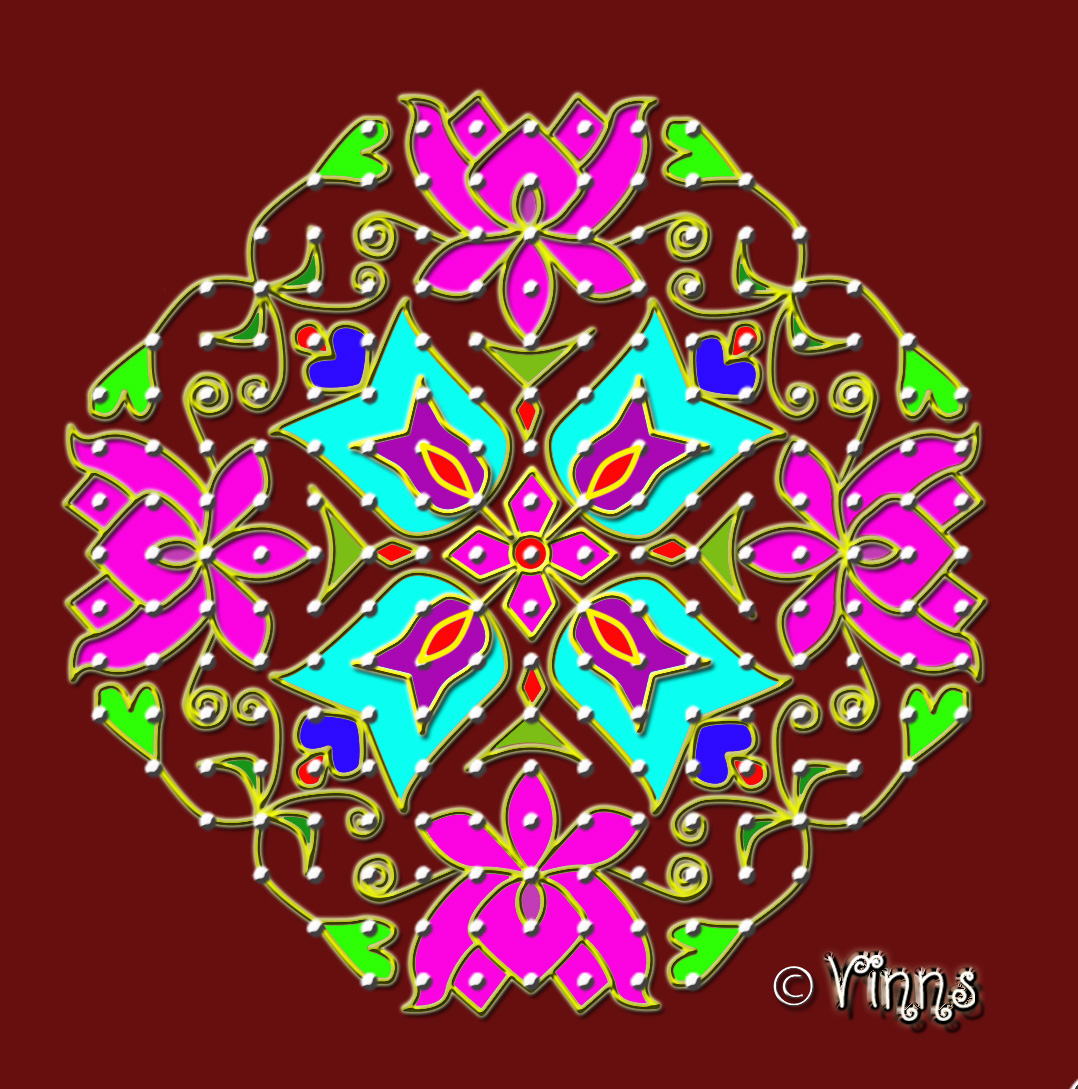 The final output.