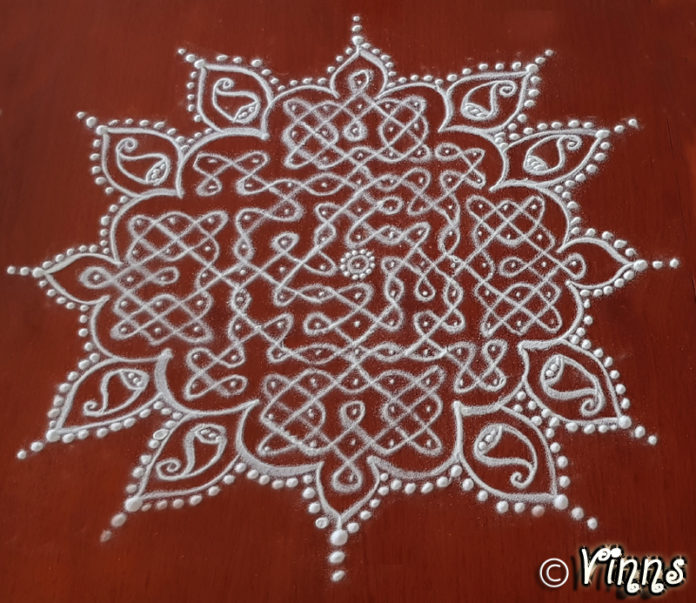 After a hiatus, I drew this kolam.  I rushed off my feet for 10 long months and hardly had time to draw kolams. Now on a break utilizing my time to rejuvenate my inner soul with this beautiful mantra. Sikku kolams are my tranquilizer creating a serene mind hurling away all the negative vibrations.
This is my favourite dot count and pattern. The climate was so soothing and with a composed mind started to doodle around the dots, as it was nearly a year since, I created a sikku kolam. I wanted to create hearts and drew the triangular shape and joined to form a pattern. With a short strand joined the inner part with a loop at the centre. The next task was to join the patterns, so added a vilakku sikku loop in between the side patterns. And the outer dots were successfully linked.
The centre parts took 3 strands to complete the kolam.
The dot count is as follows. 15 dots in the centre column and the dots are reduced by 2 dots on either side. Draw the dot pattern as below or download and print for practice.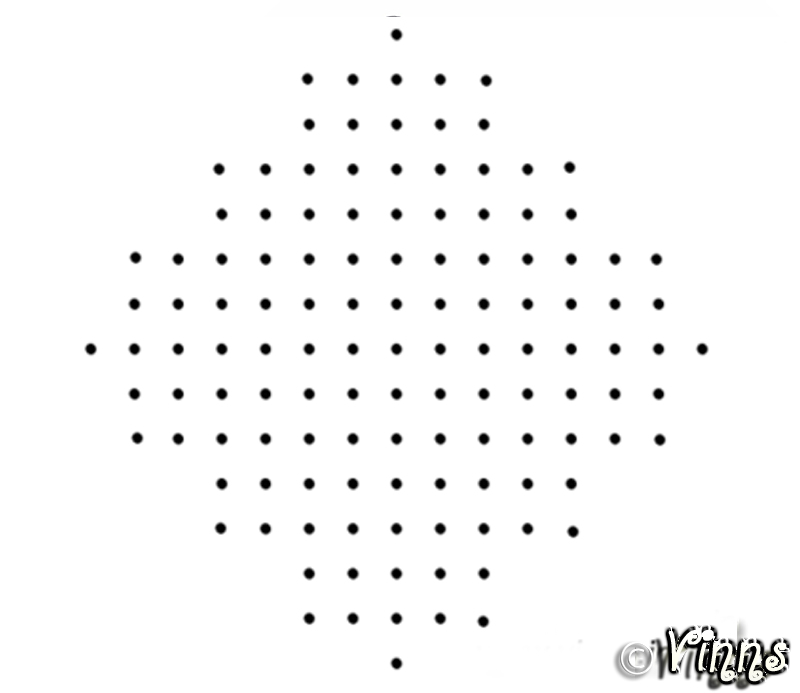 2. The first design at the sides. A simple heart shape is formed joined by a loop around the single dot. Draw the same design on all sides.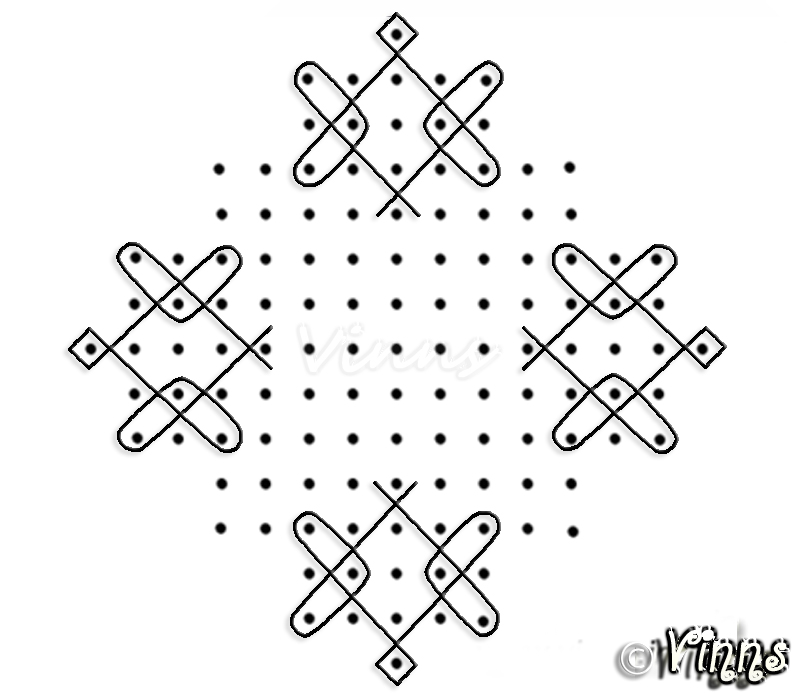 3. The side loops join the dots in between the designs and the main design.
4. Draw the loops and join the outer design.
6. This is the short strand completing the side design.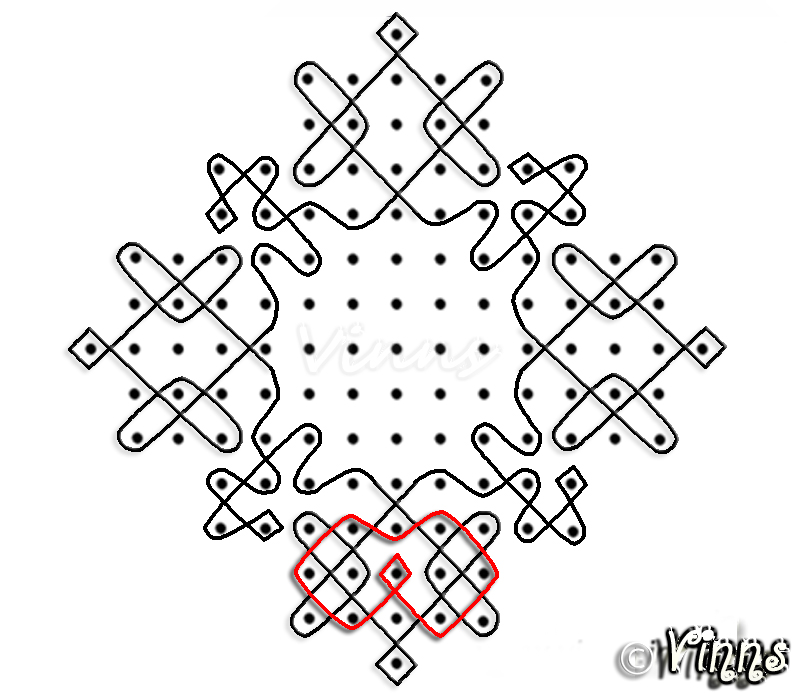 7. Draw the short strands on all sides.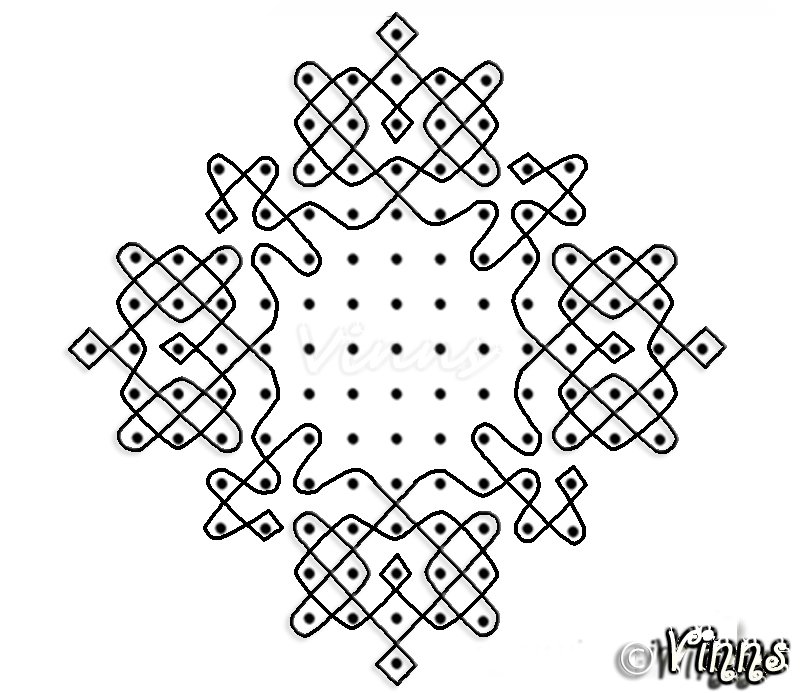 8. The formation of the inner strand.
9. The above strand is replicated and rotated to 180 degree to complete the design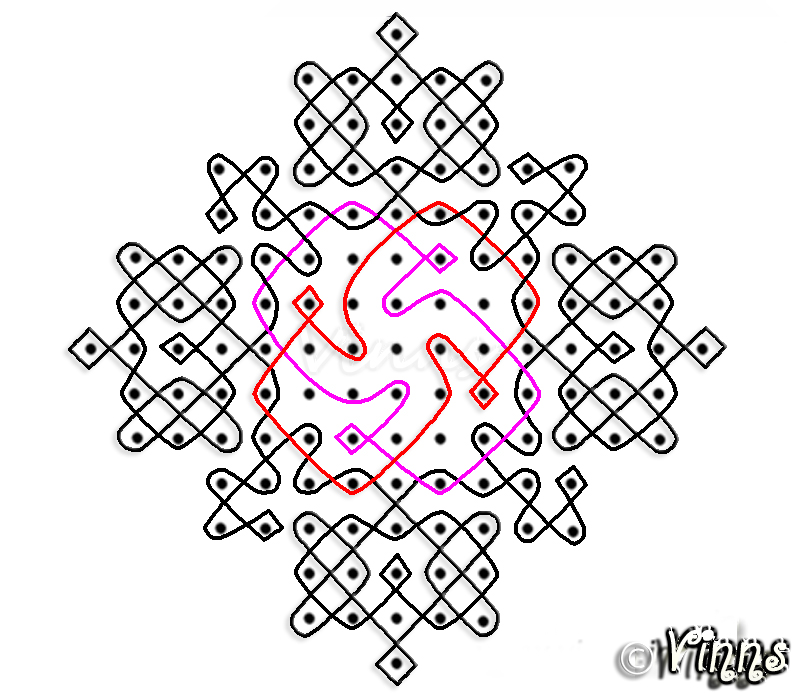 10. Draw the centre strand as shown and complete by drawing a circle around the centre dot.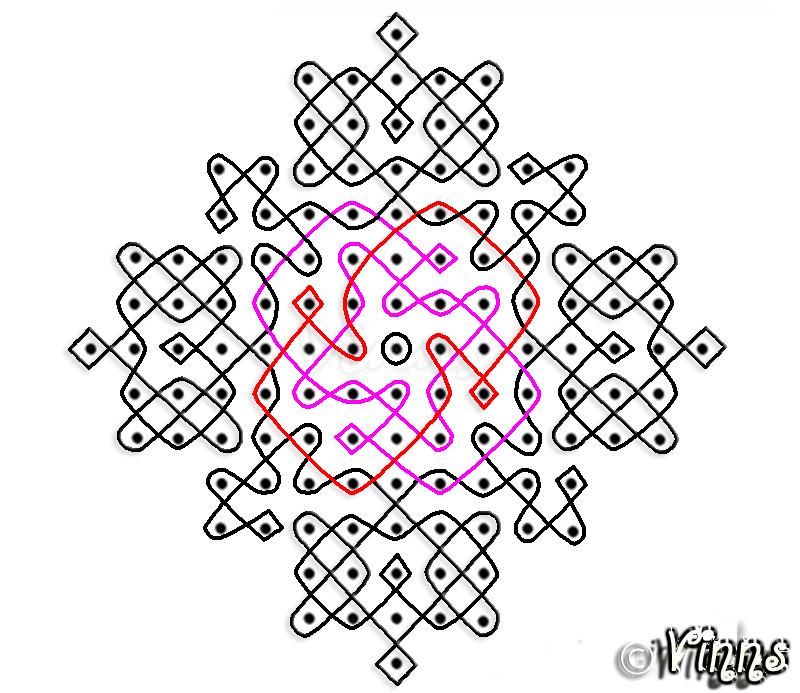 The final Look 🙂