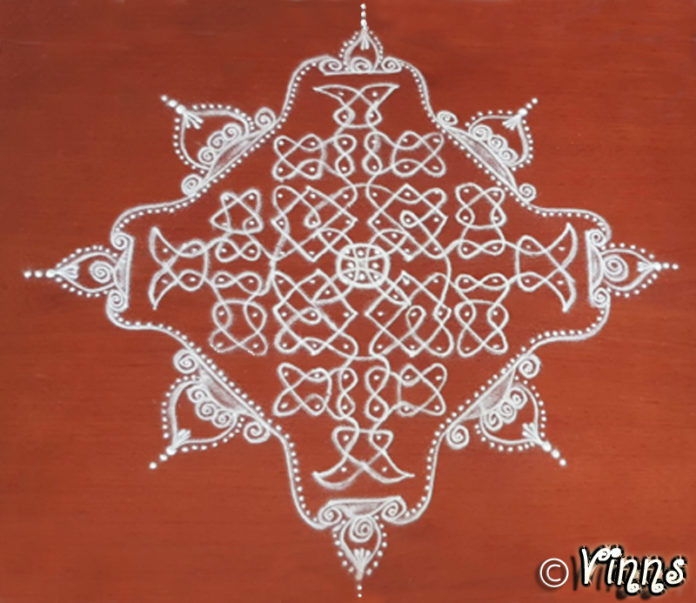 https://www.youtube.com/watch?v=wLaF60LNxjw  please click the above link for youtube video.
An unique kolam from my amma's note book. I had copied down long ago but got time to recreate this design recently.  A simple yet appealing kolam to adore your entrance.
I have given step by step images of the kolam for easy understanding.
1. The dot pattern 
   The dot pattern differs from the regular placing of dots. Two rows of 14 dots followed by decremented by 2 dots on either sides.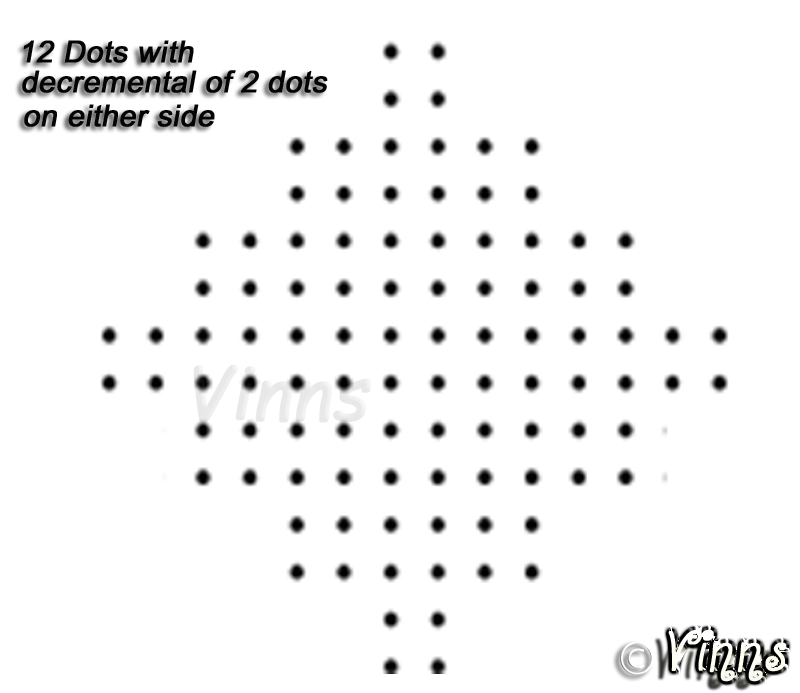 2. The First strand 
   The first strand connects the bottom dots which extends on other 4 sides to complete the outer shell.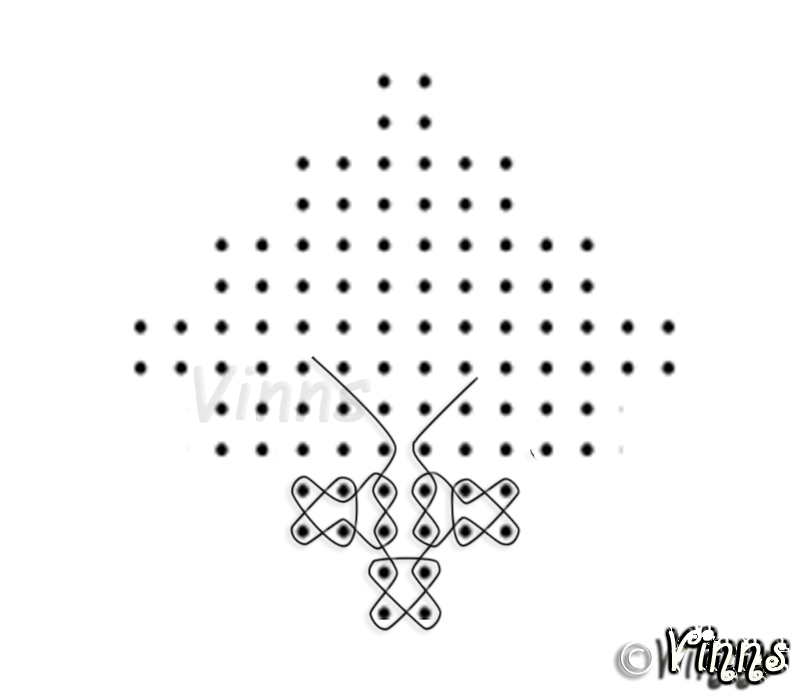 3. The dot pattern 
   The completed strand.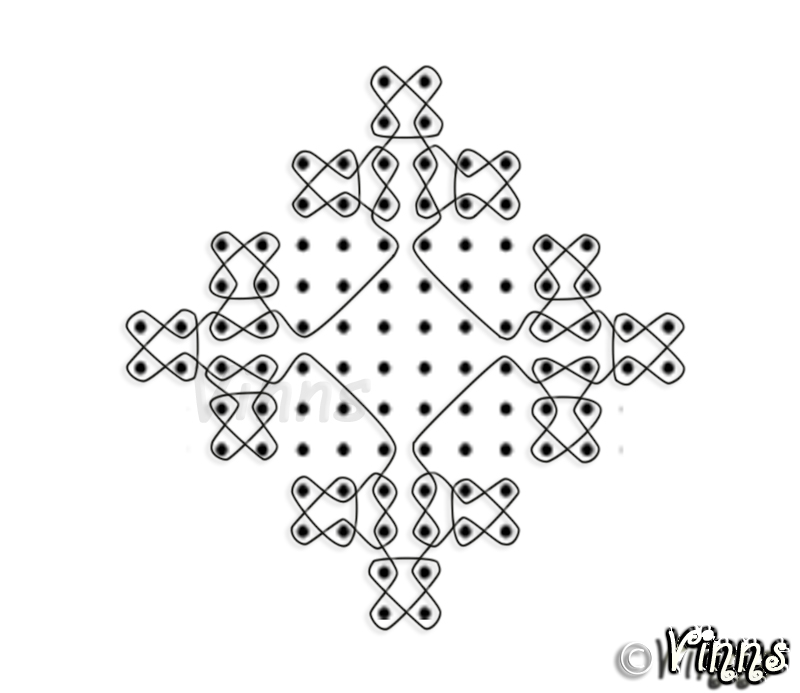 4. The dot pattern 
   Draw 4 squares as shown in the inner part.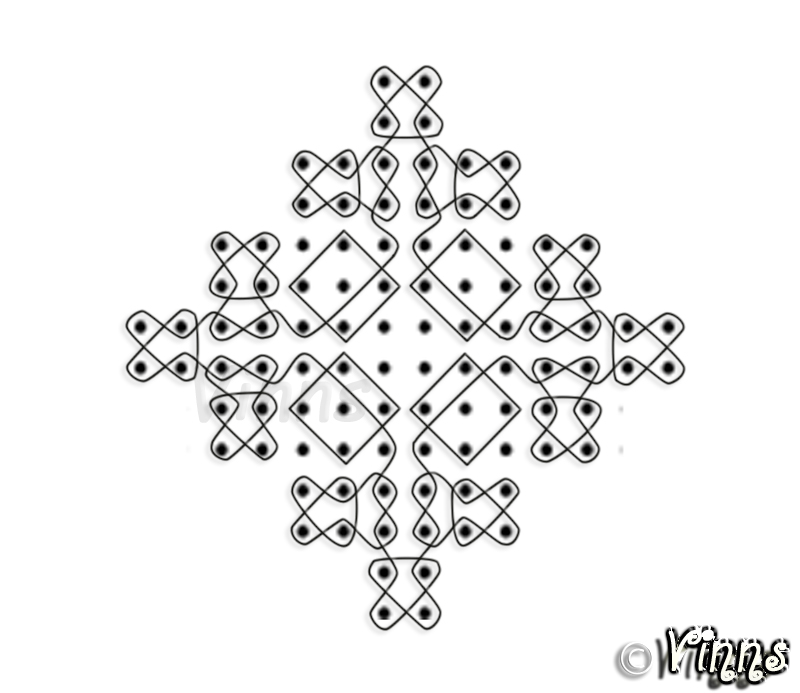 5. The dot pattern 
   A single strand connecting the squares on all sides.
6. The Centre part
Add centre circle and loops to complete the kolam.