A simple 12 dots sikku kolam with three three strands. The centre column has 12 dots and decreased by 2 dots on either side till it reduces to 2.
Below is the step by step images of the kolam.
Dot count. Place the dots as shown. This is a straight dot pattern placement.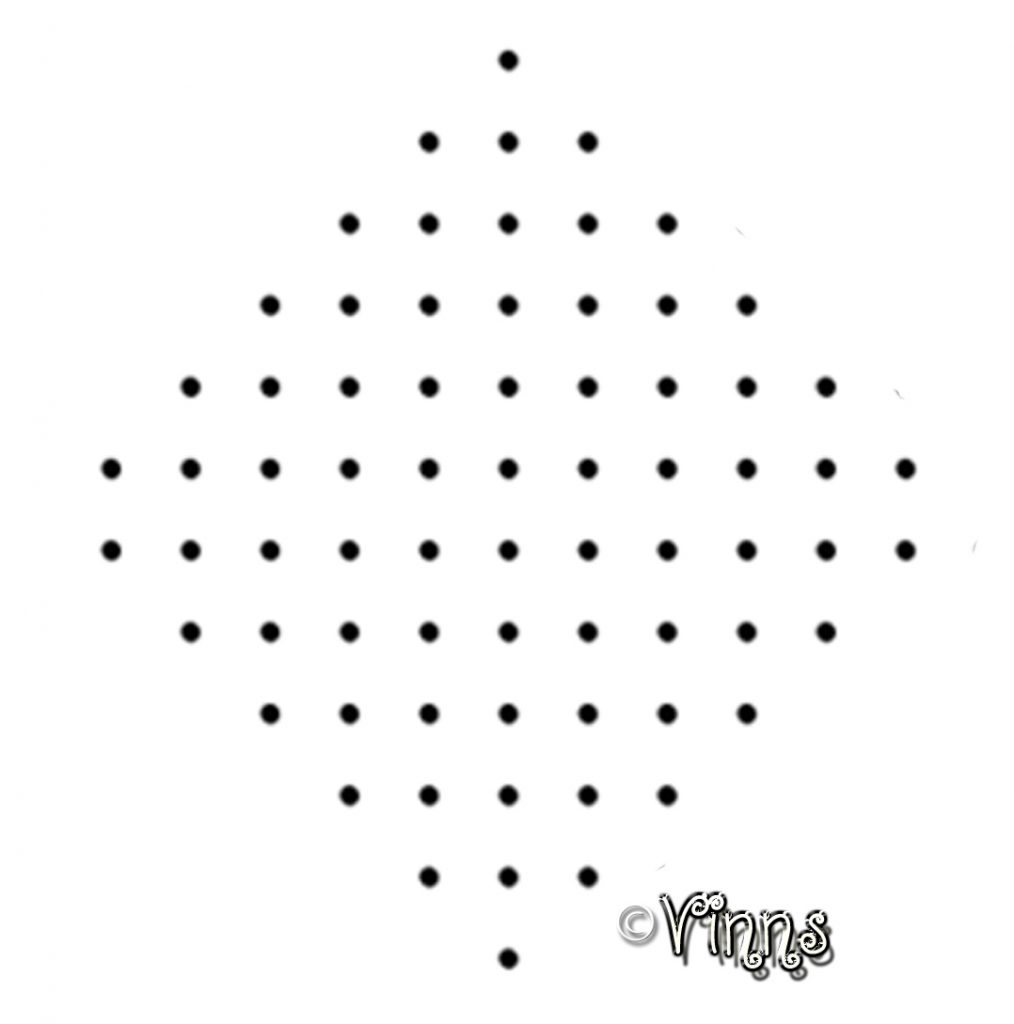 2. Start the strand from bottom most dot and loop around the dots as shown.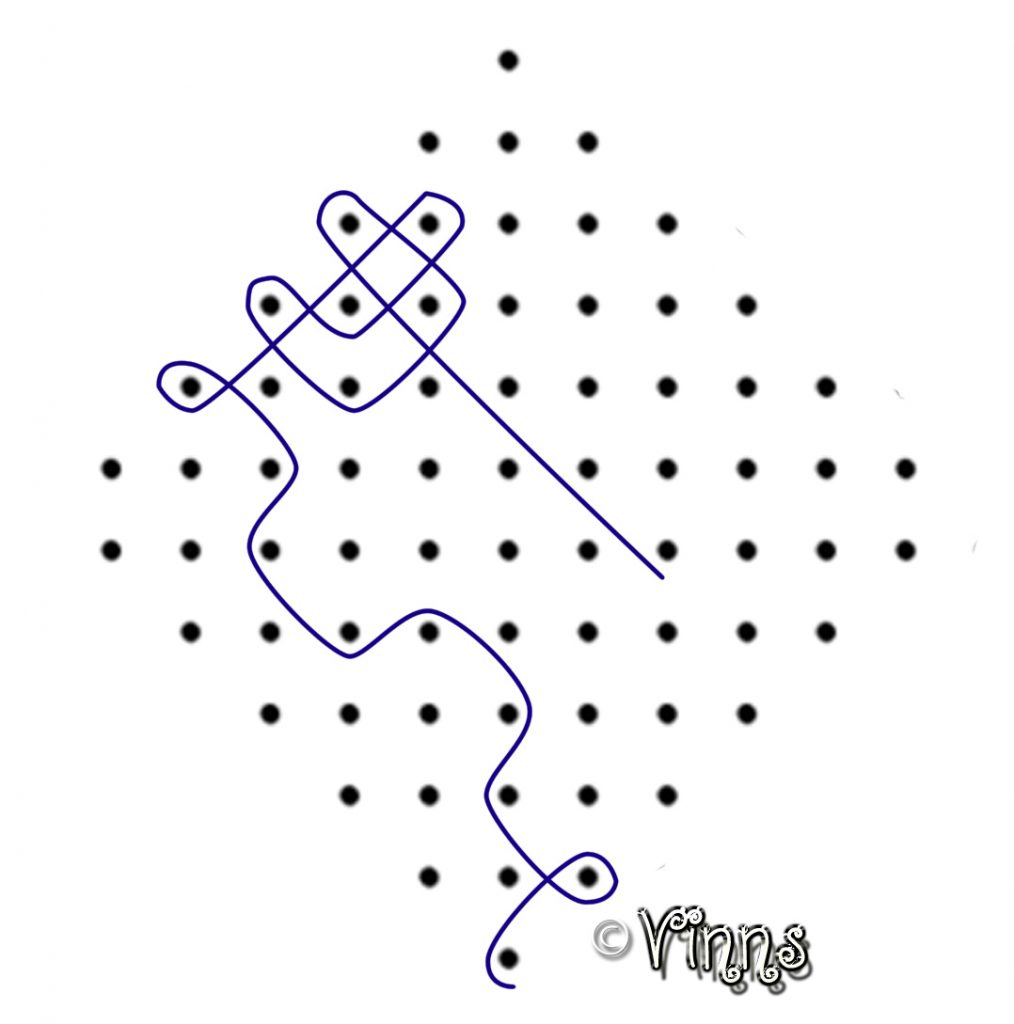 3. Now the bottom strand creates loops around on the top and traverses down to create the same pattern.
4. The strand creates the same template on all four sides.
5. The single strand completes its journey looping up most of the dots except two dots.
6. Now just loop the side dots and complete the kolam.