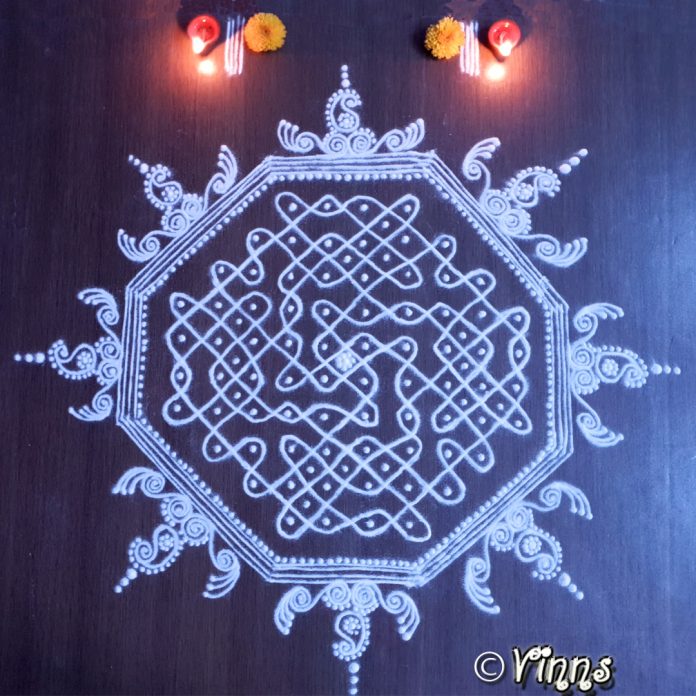 A 6 lines sikkukolam with swasthik at the centre.
The dot count 10×4-4 .
2. The single strand starts from bottom and extends on the side and end at the same start place.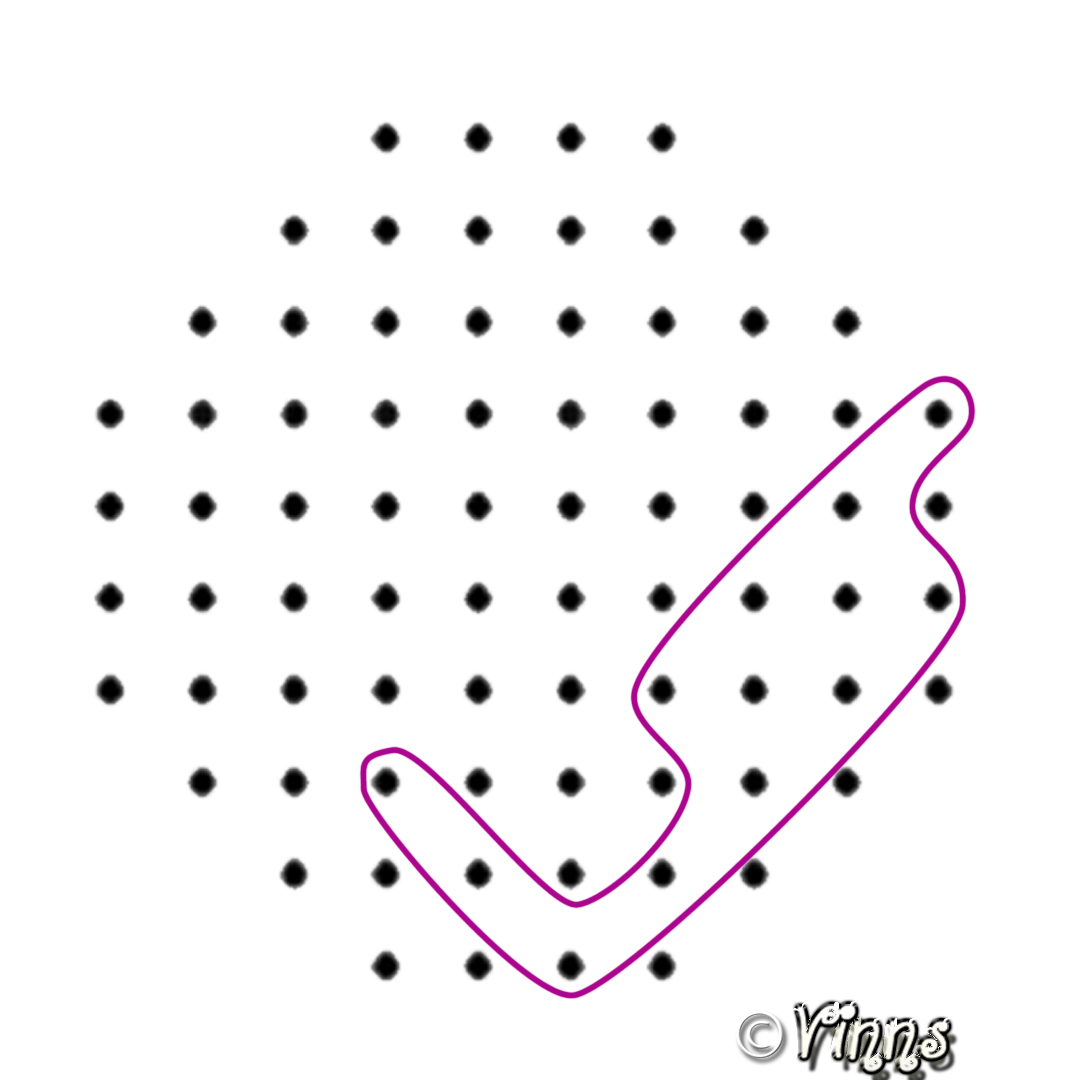 3. Repeat the same lines on other sides. 4.
4. Now draw the blue lines as shown on opposite sides.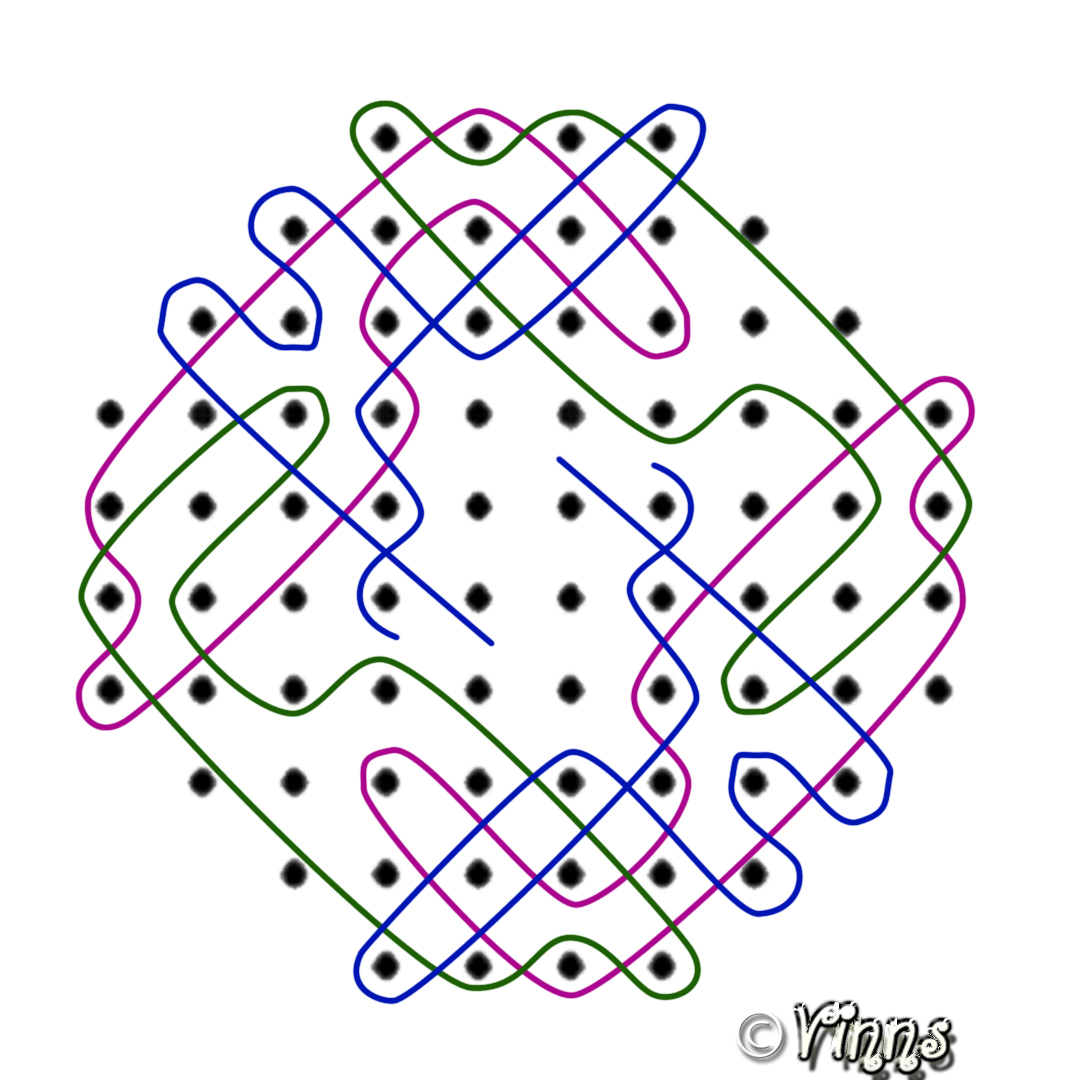 5. And join the lines as shown.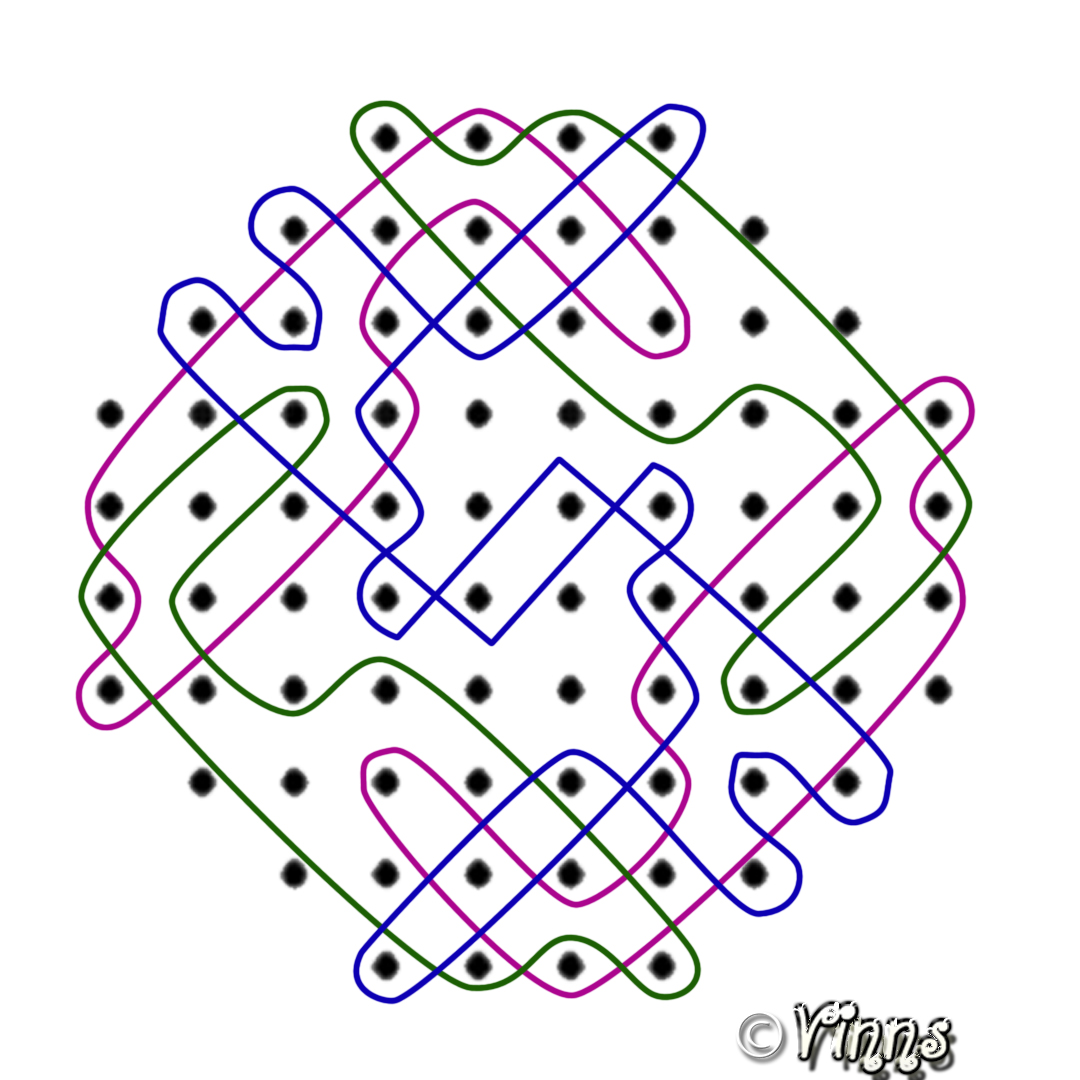 6. Now repeat the same design on the opposite side and thus a Swasthik forms at the centre