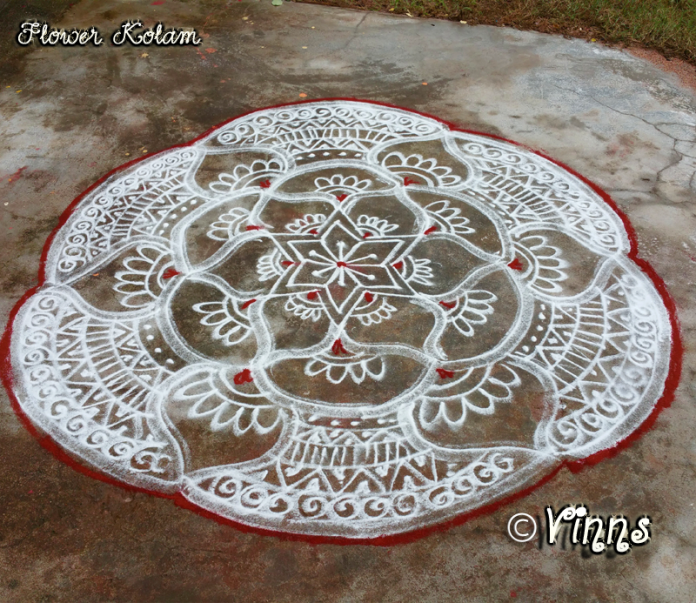 A small freestyle kolam done a year ago at my parents' home.
It was a chilly morning when I drew this kolam, yes!! "The Margazhi" There were some interesting factors which made me excited to step down onto the front yard. One was the chilly climate which I loved it, the breeze filled with morning freshness, the fragrance of flowers, the auroma of cooking, the birds ready to start their day by twittering the good morning message to the world, the crock tone of the natural alarm 🙂 The next was the fresh stock of rangoli powder and the kaavi powder.
New things always fascinate everyone irrespective of age, I get excited when I see rangoli powders or kolams 🙂
With all the natural forces in perfect sync, Just to get to know the texture of the rangoli powder,I started the kolam with a six petal flower. In fact I doodled around to create a design with a permissive mind 🙂
Later added kavi as a highlighter. Hopefully to draw more kolams on the front yard this year.