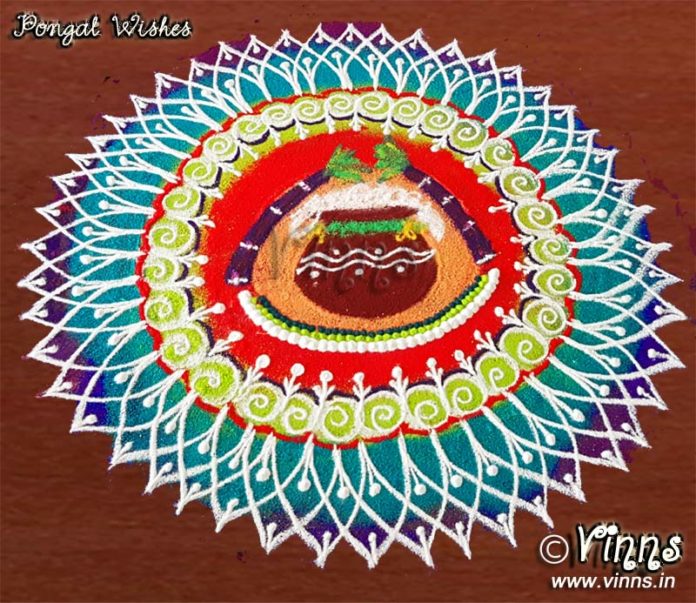 "Pongal and Sankranthi Wishes to friends visiting my site"
Pongal – The harvest festival of South Indian state, Tamilnadu aka thanksgiving festival celebrated in the mid of January 🙂
"Pongal" is the harvest festival of Tamilnadu, the southern state of India. Paddy is the main crop and cultivated in major areas of Tamilnadu where the perennial rivers flow within the state. The harvest festival is celebrated for centuries, where the celebrate is recorded 2000 years ago in Tamil literature. Pongal is also known as "Uzhavar Thirunaal" (Festival of Farmers), "Thamizhar Thirunaal" (Festival of Tamil people) and Thai Pongal.
The first day of Thai of Tamil calendar is celebrated as Pongal..
A harvest festival celebrated in Tamilnadu for four days.
The thanksgiving ritual starts right from preparing home for a new start, by clearing off the unwanted old things, burnt on the previous day and celebrated as "Bhogi".
The second day is Pongal, day for Sun, the energy provider to the universe. "Pongal", a dish is prepared using the first yield rice of the harvest, jaggery and milk. The third day for the cattle which helped in cultivation and the last day is celebrated by visiting relatives.
A freehand kolam with Pongal pot and sugarcane depicting the festive