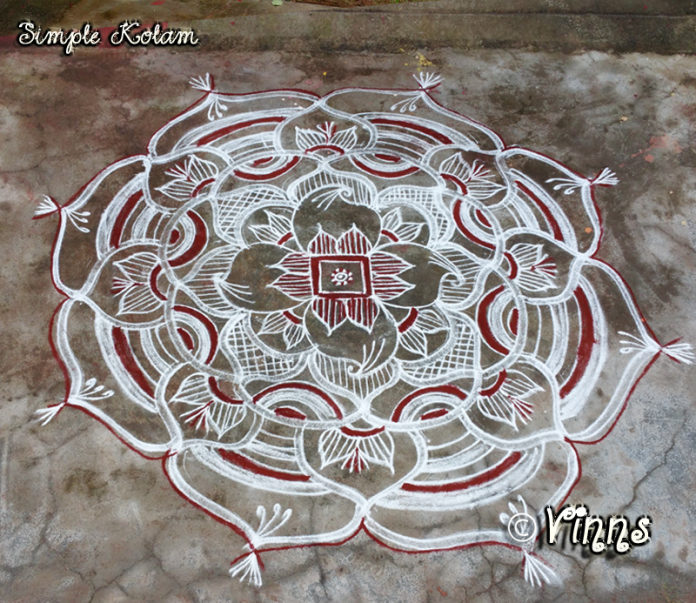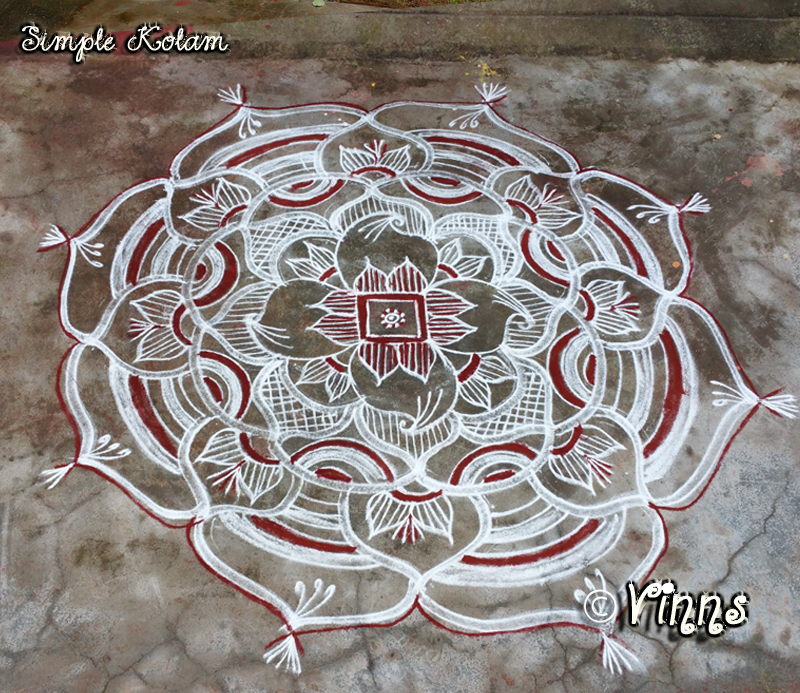 A freehand kolam with new stock of kavi which I had ordered online. This deep shade of kavi looked like maroon colour powder but looked bright and did its part in enhancement.
I love the bright orange tint of the origninal kavi, the red soil – SemMan. I remember during my childhood days, it was the semmen which was used on fridays and tuesdays to decorate the kolam. The sieved soil gets into a small container and mixed with water, then applied on the floor with a piece of cloth. Colour powders were used only during Margazhi season or for any family functions.
Now its the red oxide taking the role of kavi 🙂
A simple kolam with square at the centre and extended with Paisleys and minarets.