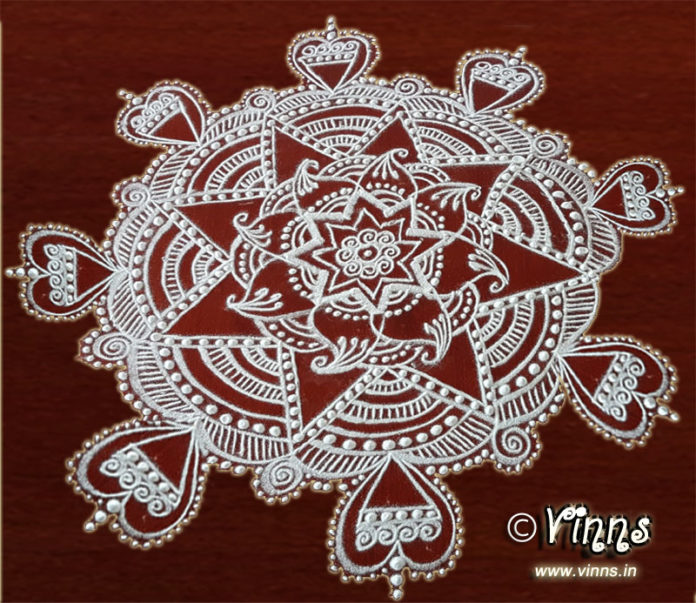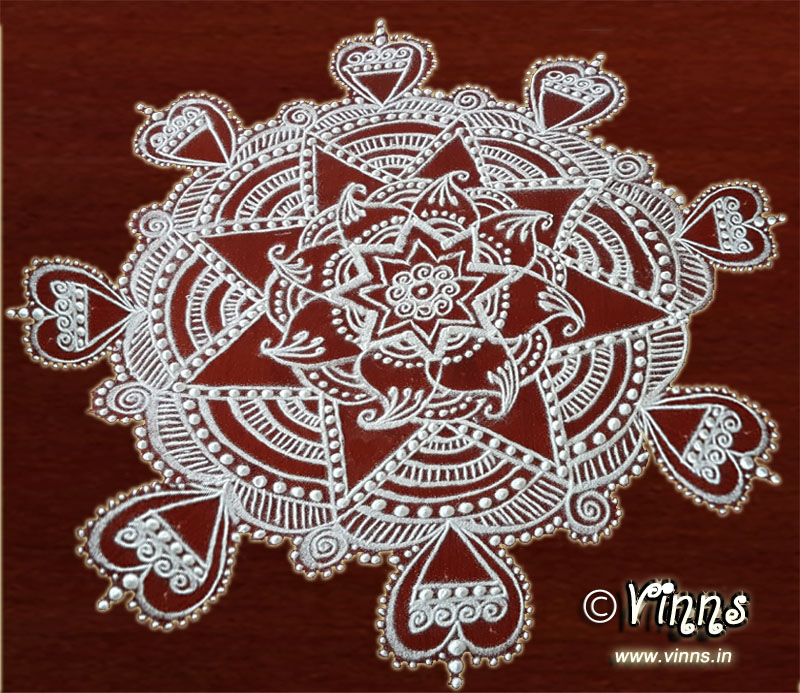 Today begins the start of Pongal celebration, the Bhogi festival.Clearing off all the old things which depicts the start of a new beginning. A freehand kolam for the day. The video of this kolam can be viewed in this link https://www.youtube.com/edit?o=U&video_id=pU46QsUsY1E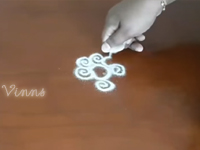 Step 1                                                                                                   Start with a small circle as the base design of the kolam. Then draw eight swirls around the circle. This forms the base design of the kolam. Place a dot at the centre as the centre shouldn't be left empty.
Step 2                                                                                                   Outline the swirls with triangle shapes forming eight tailed star. And again an outline with a broad stroke.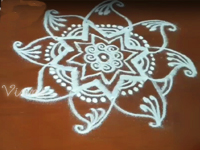 Step 3                                                                            Draw Paisleys starting from the top of the star. Again 8 number configuration is formed in the next layer too. Add detailing to the  Paisleys by additions of twirls and dots inside the element.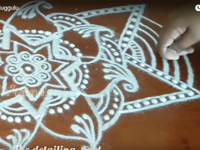 Step 4                                                                          Then add eight tailed star outlining the paisleys from the space in between the paisleys. Now fill the gap in between the triangular elements with curve lines and add dots and lines to make it look prominent.
The part of outer layer. 
The kolam takes the shape on a whole. Just copy the outer layer on other 8 sides too .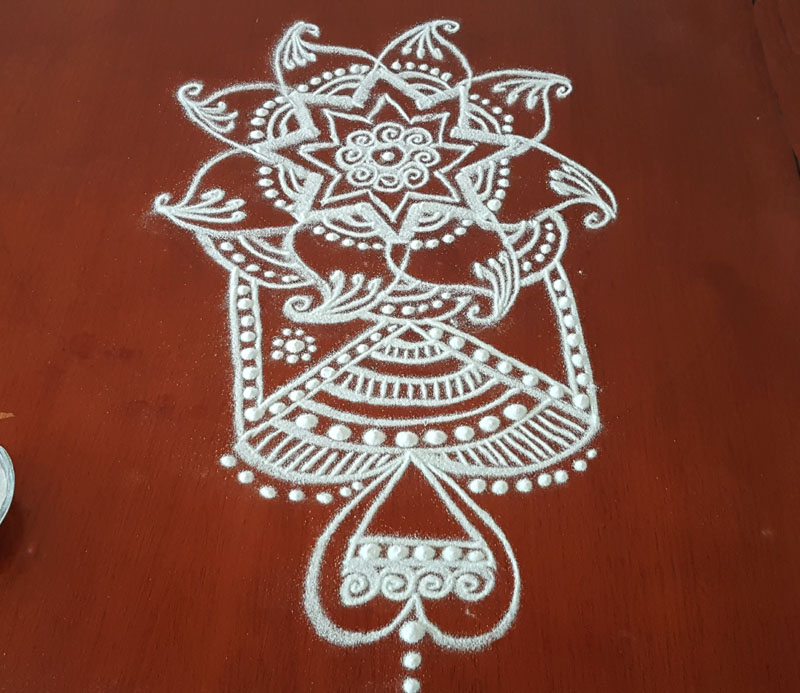 The second segment of the kolam.
As seen the kolam is completed in segments. Just add the triangles and the fillings on other sides to complete the kolam