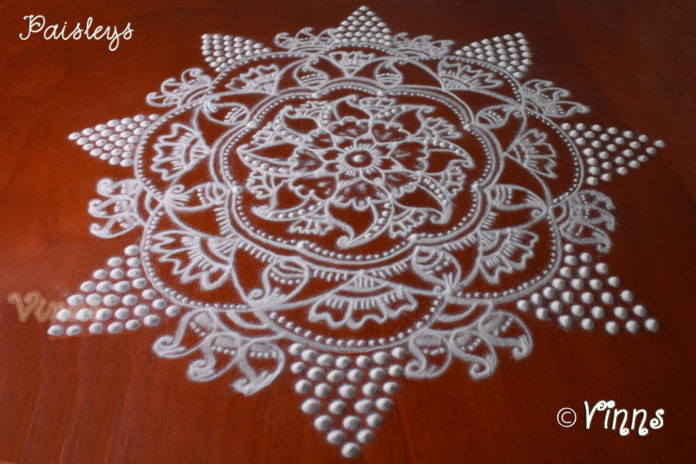 A freehand kolam to try during the upcoming Margazhi Season.
The video YOUTUBE LINK FOR THE VIDEO
1. Draw a circle around it draw 8 petal flower as shown.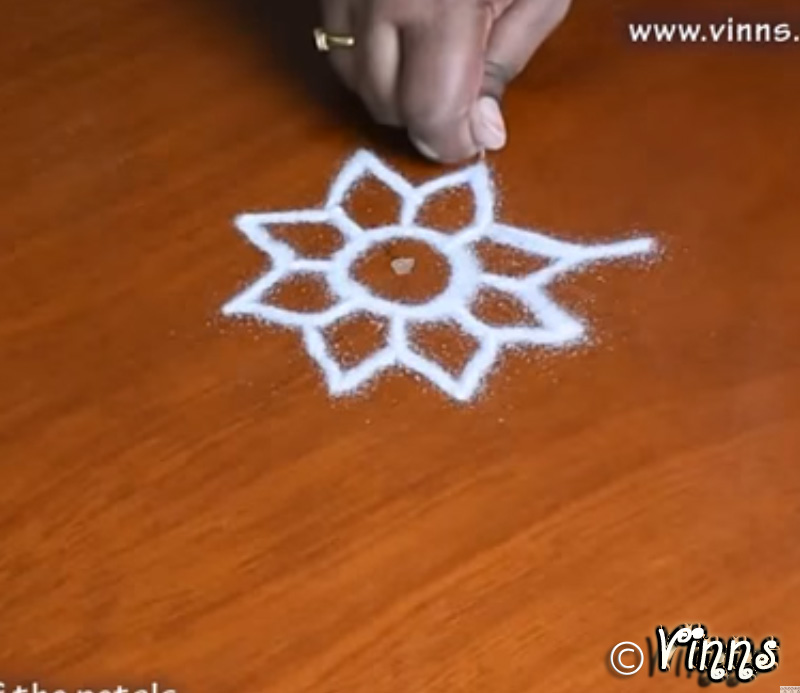 2. Extend the design by drawing lines at the edge of the petals. From there form a three petal flower as shown.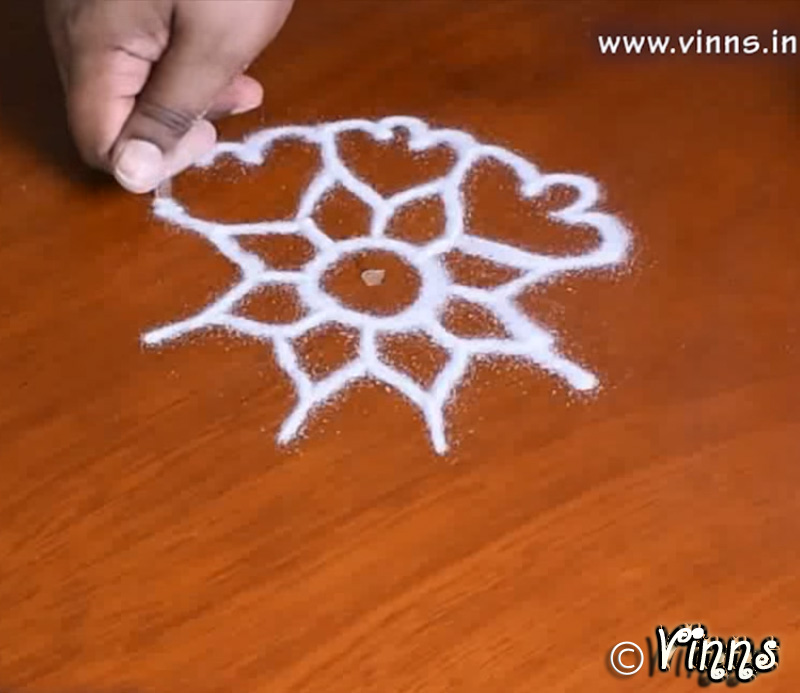 3. Enclose the flower design with paisley on the next layer.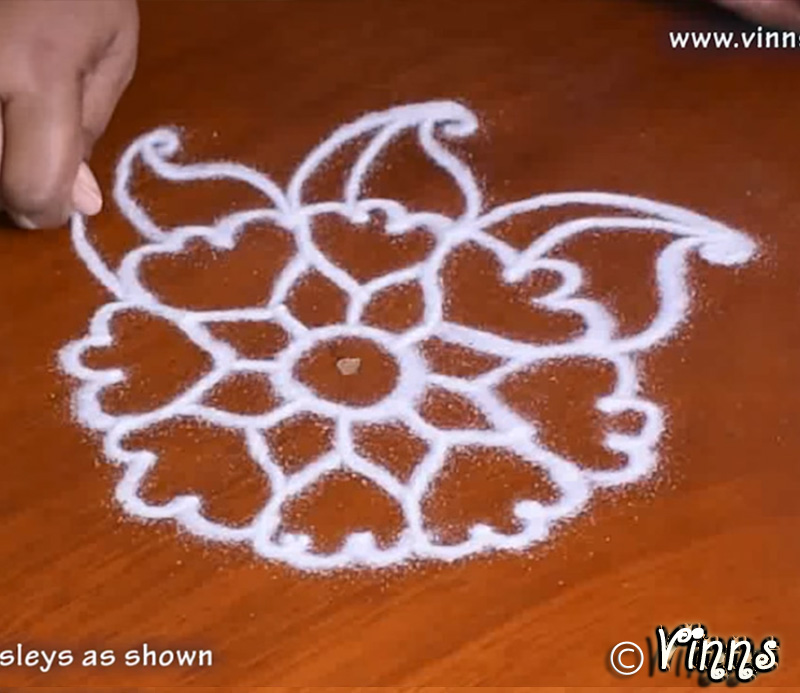 4. Draw three petals at the intersection points around the design.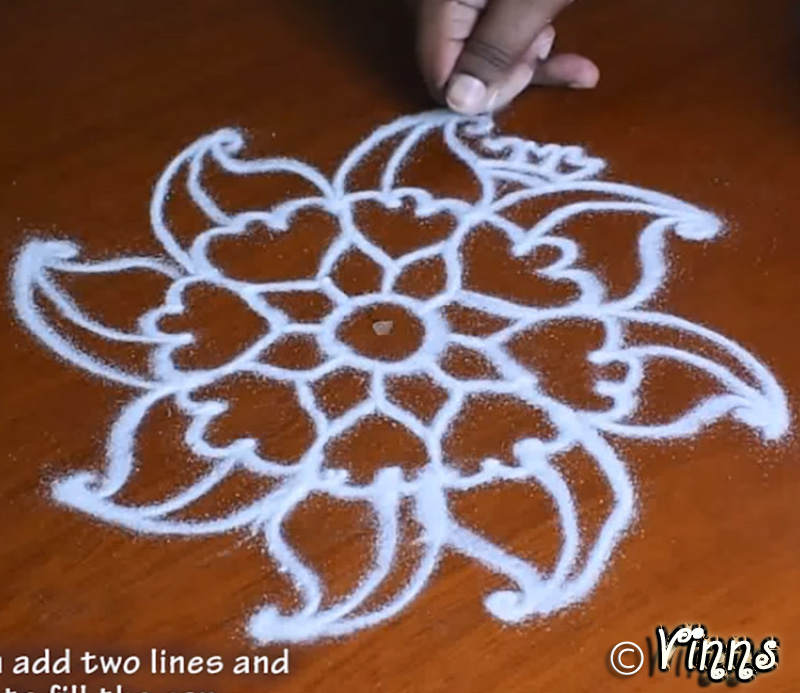 5. Draw two lines around the design and add paisleys around in the next layer.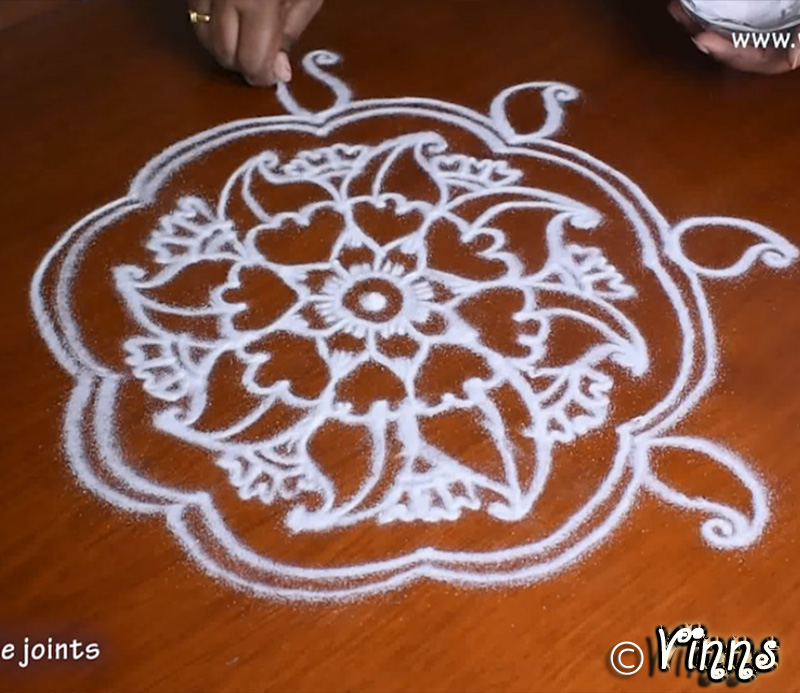 6. Join the ends of Paisleys and again draw the three petals around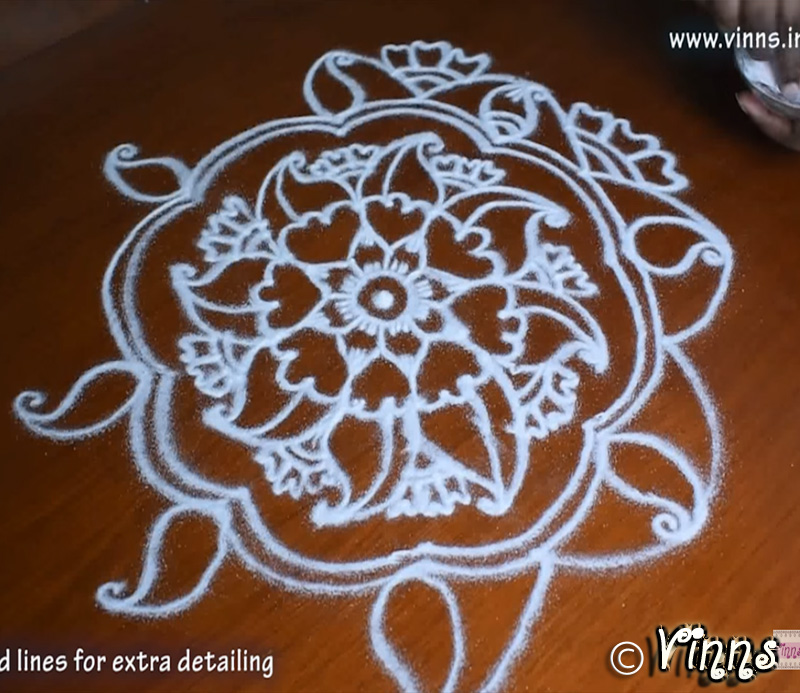 7. Draw as shown