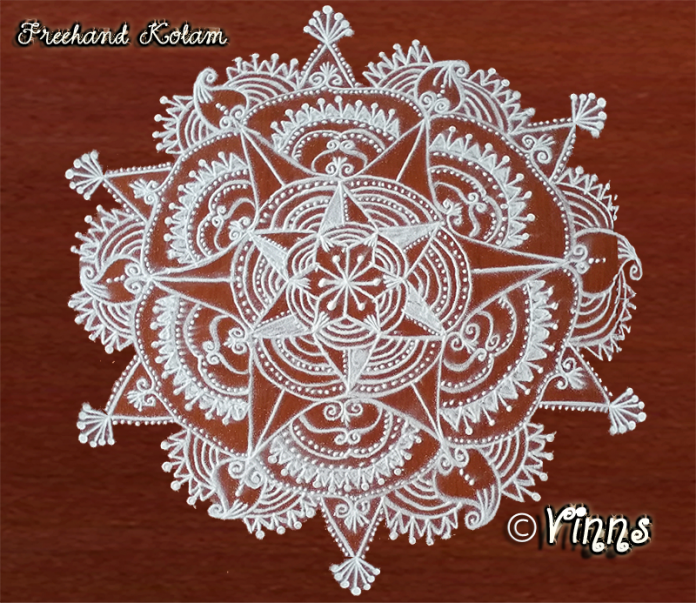 A freestyle Kolam done with white rangoli powder. It's been a long since I drew a kolam, Should be a couple of months. And I had dawdling without drawing kolams 🙂 And I know if I don't start drawing kolams, it would be hard for me to draw kolams again:-) as I am good in creating excuses. The days becoming hectic and juggling my work makes me tired. Drawing Kolams are my favourite pass time and wish I have more time to draw kolams.
This freehand kolam was done yesterday and did taking breaking as I needed to run errands in between 🙂
I started with a six petal flower and tried to extend with extra elements.