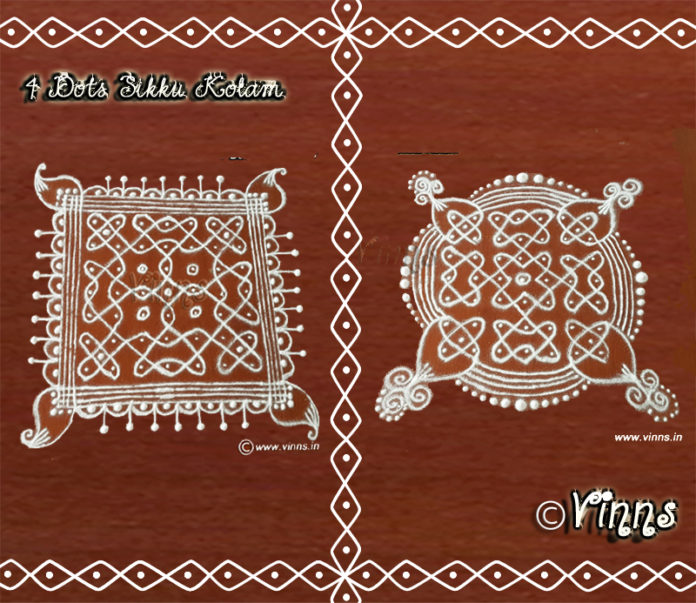 A small and easy kolam for beginners to start with.
Youtube links for the two kolams can be viewed in this link                                             https://www.youtube.com/watch?v=wmX9-_fmjYE                                                      https://www.youtube.com/watch?v=HsQxQBMW26s
These kolams rekindle my childhood memories as these were the kolams which I used to draw to practice sikku kolams. Simple and small strands make these kolams easy to remember and not much complicated nor confusing design. Just loops and twists here and there and any beginner can do with much ease.
Dot Pattern
The dots are placed in a 7×7 matrix.  You may download the below image for practicing.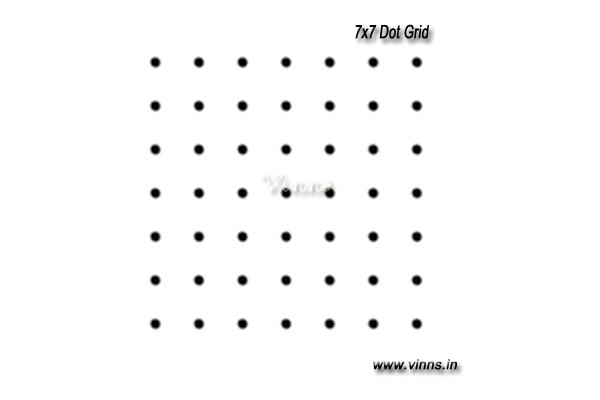 Kolam No.1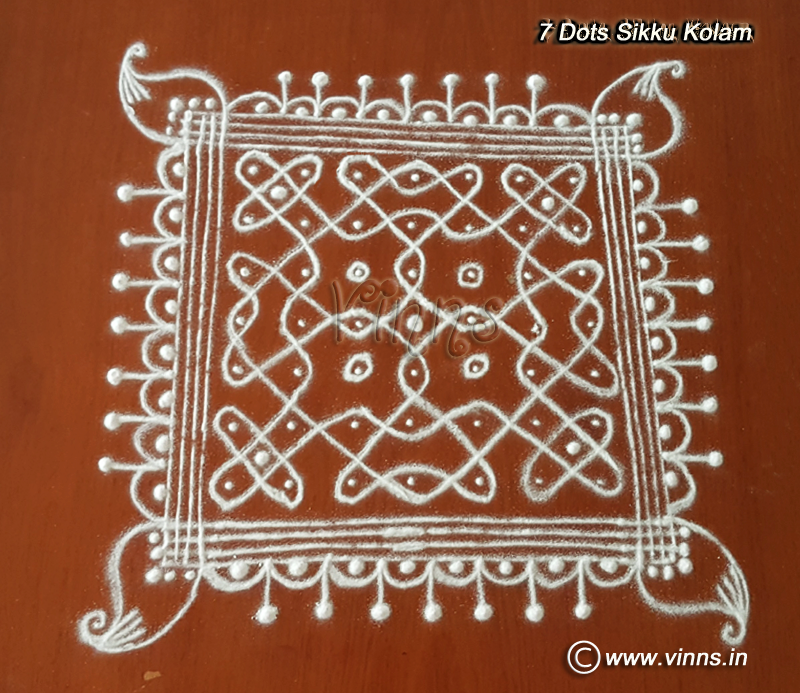 Step No.1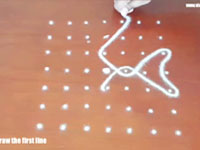 Fix the centre point and draw four lines forming a square. Now extend downwards to from a "V" shape and then move upwards and cross the line to adjacent centre column. Repeat the same design and form loop.
Step No.2
 The first strand is formed. This is the basic strand of the kolam.
Step No.2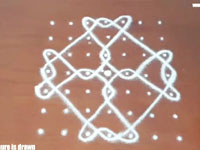 Connect the centre dots with a square. That's looks easy isn't, now left with few more dots to complete the kolam.
Step No.3 
The loops connect the outer most dots on the corner and form a pattern inside.
Step No.4 

The last loops on the corner complete the kolam. Draw suzhis around the four dots which are left behind. Dots should be connected or a suzhi should be drawn.
I have outlined with four lines and paisleys to give an uplift to the kolam. And some frills on the outer.
Kolam No.2