A 18 dots fusion kolam.
For video please click this link https://youtu.be/A9dnlQtQE88
Scroll down for step by step images
Dot Pattern : Straight
Dot count : 18×2-2
"THE TRANSGRESS" 😊
A task assigned was supposed to be replicated got veered at the last moment. Swipe left to see the original version.
.
When had butcher's at the kolam, I visualized heart shaped elements in the inner part but wanted to clinge with the original design. Yet nothing goes as expected…. Being a line kolam, started the kolam offhandely. After drawing the inner part of flower, the outer petal framed into swirls – the first Drift 😇. .
.
Next, the inner dots reclined with heart pattern and the extra dots got replenished with a sikku strand – again swerved from the original design, couldn't help though 😁
.
.
Finally an outer sikku strand chipped in for an out and out display.. So, how does the kolam get categorised!!! Ms.Kalai selvi what's your say!!!!
.
Step by step images are given below
Place 18×2 -2 dots And extra 5 dots on all four sides to add extra sikku strand.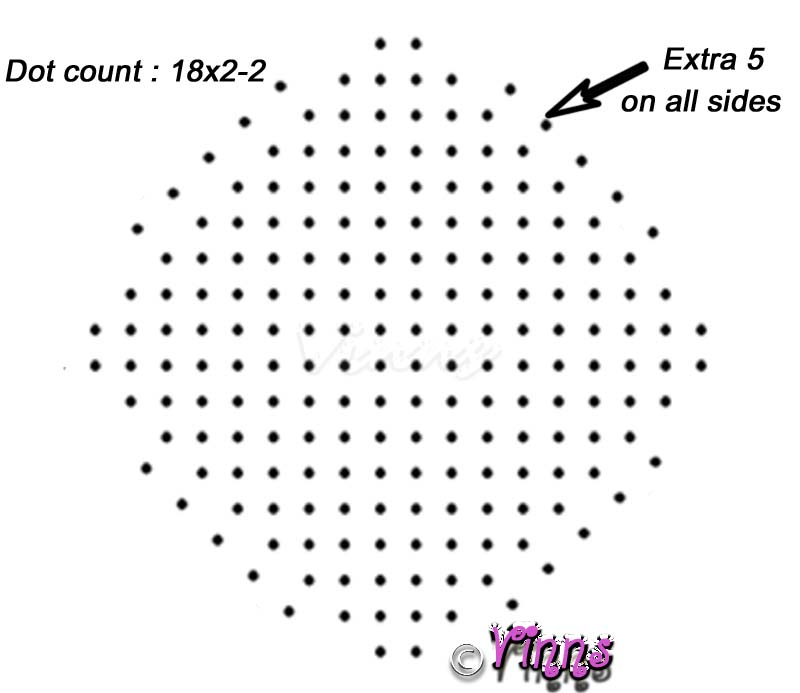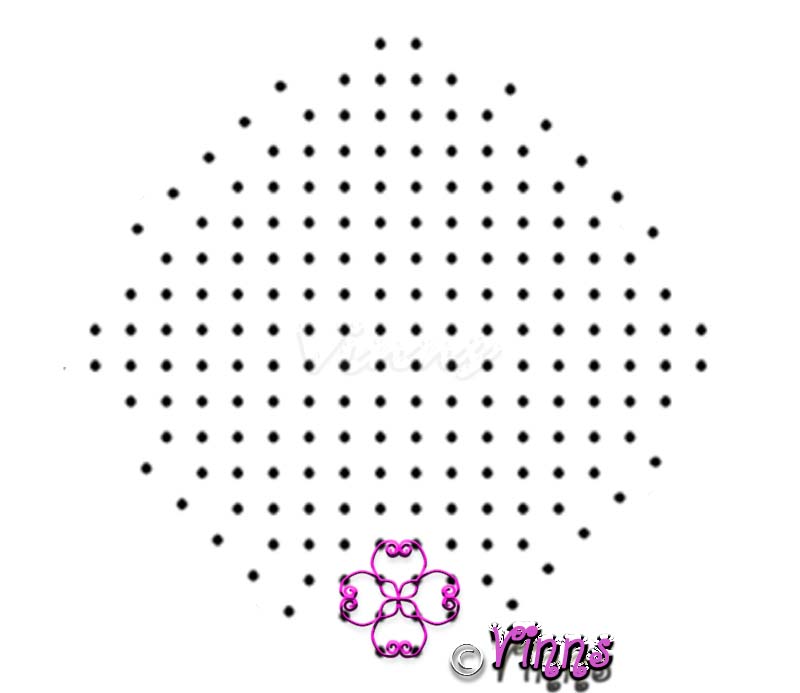 2. Draw a flower pattern as shown.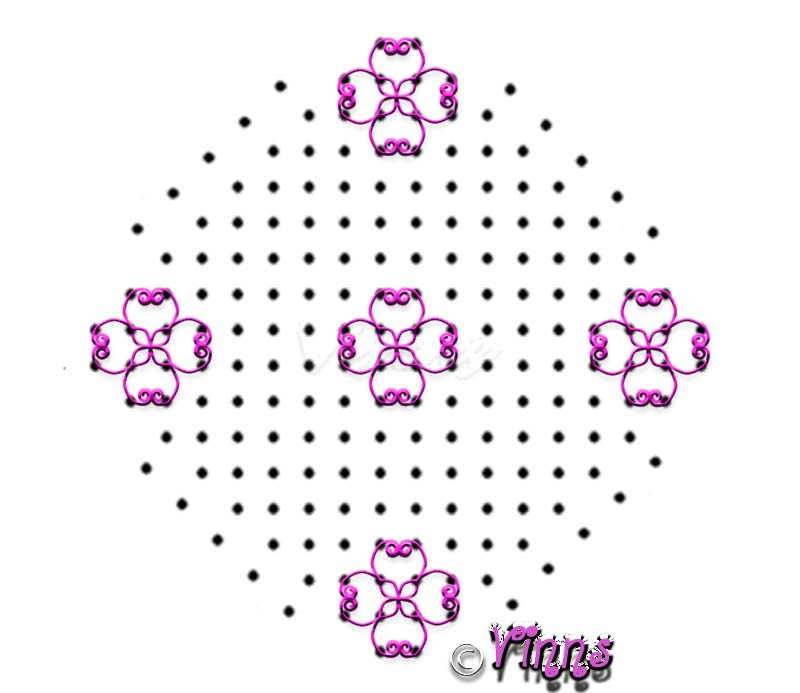 3. Add the same flower designs at three corners and at the centre too.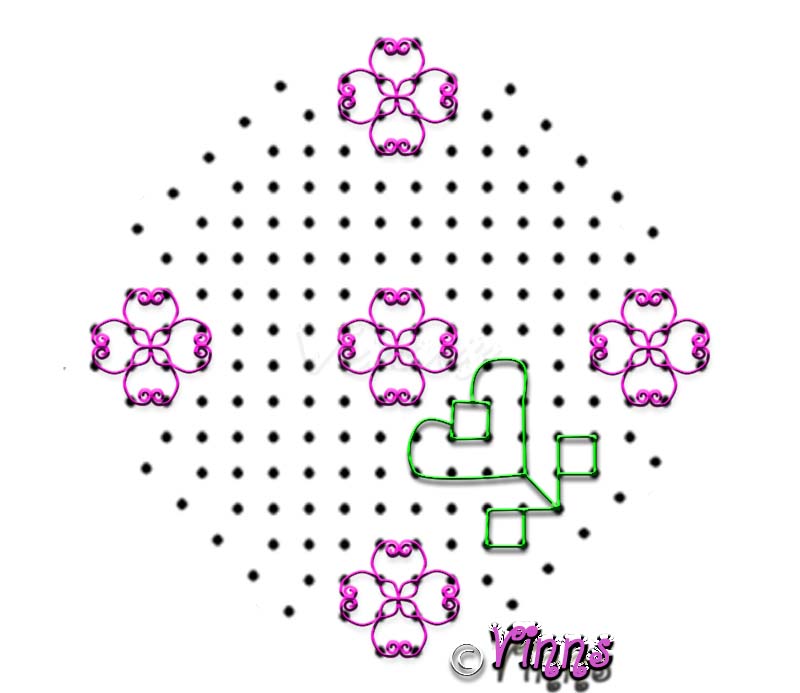 4. Now add a heart and leaves elements on the side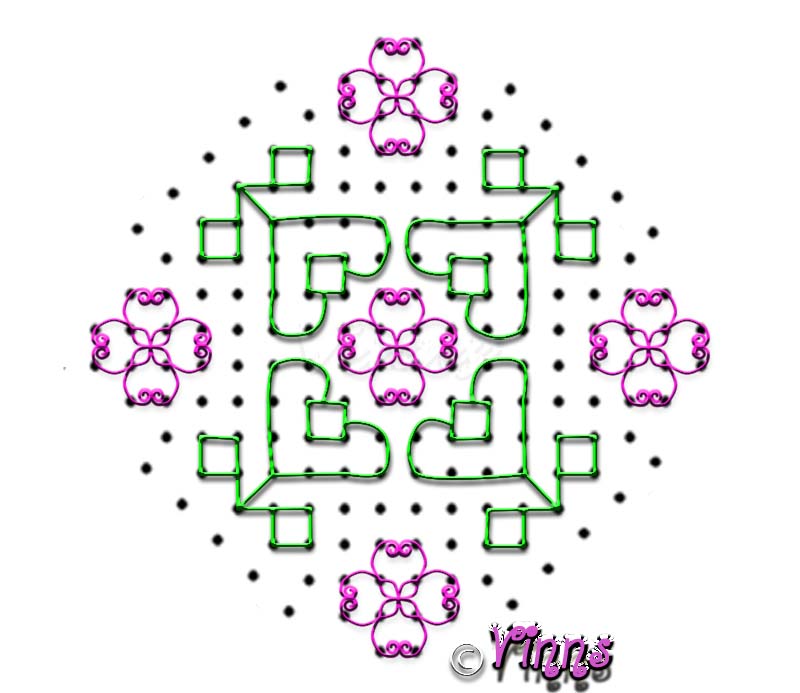 5. Now add the same elements on all four sides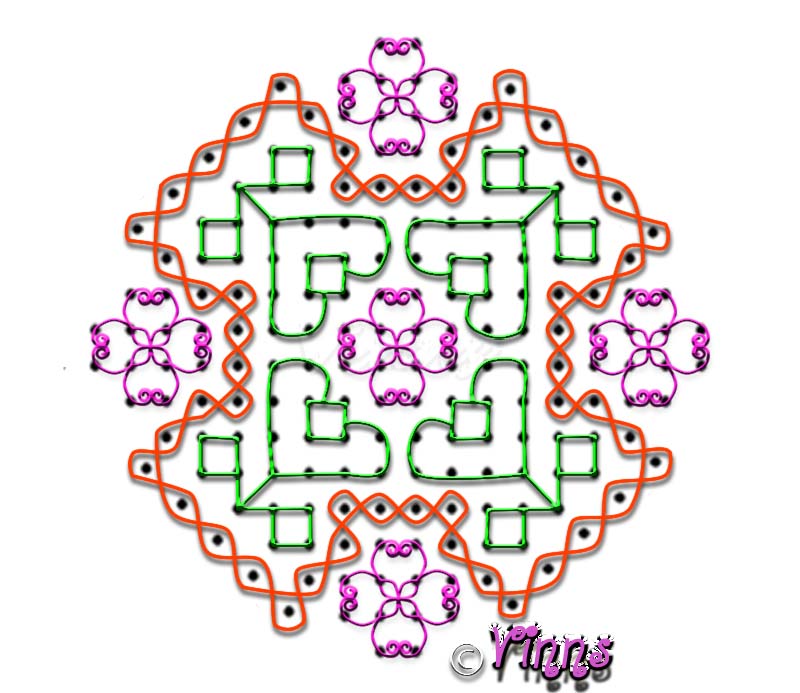 6. The sikku strands added which encapsulates the inner design.