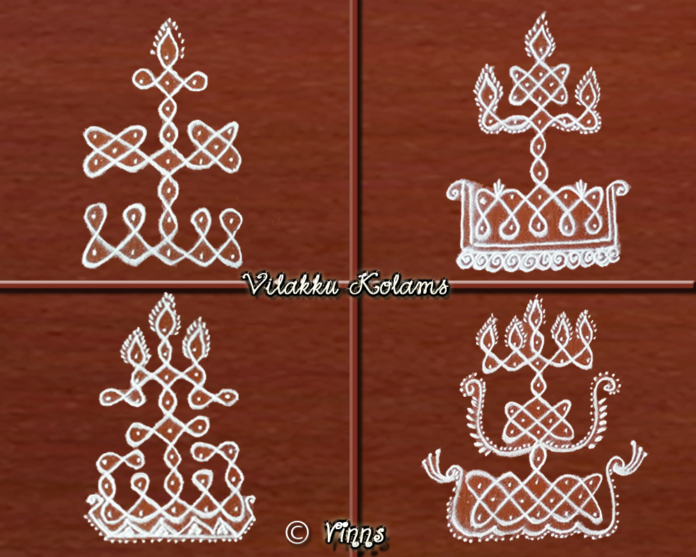 Vilakku or Diya kolams are drawn on auspicious days. Sikku Kolams are more significantly drawn in Tamilnadu during
Karthigai Month, eight month in Tamil Calender and this year Thiruvannamalai Maha Jothi is celebrated on 13th of Decwember 2016. During Karthigai Month , Lord Shiva is worshipped in the form of fire. Vilakku/Diyas are lit at home for three to five days in the evening. As the month is approaching, here are some vilakku sikku kolams in this post.
Kolam No.1

The dot pattern for the first vilakku kolam. Place the dots as shown in the image.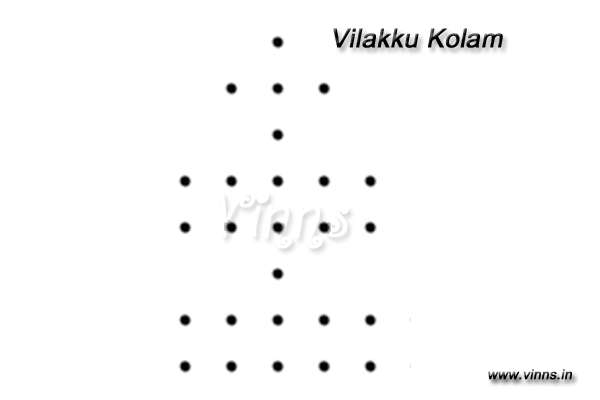 2. This is a bilateral or has a mirror symmetry. Just draw on one side of the kolam and other side is just a mirror image. Follow the first strand.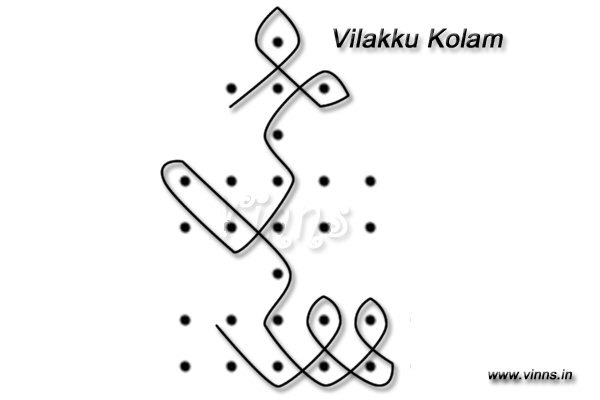 3. The second strand. Draw the loops on sides connecting the two dots.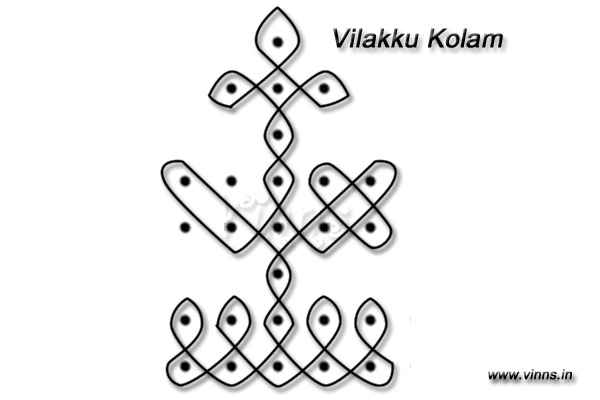 4. The final outcome 🙂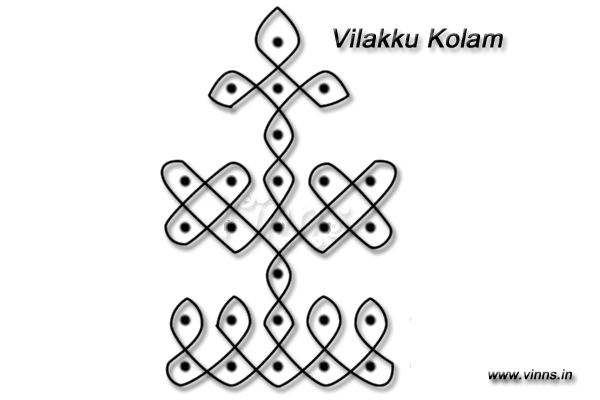 Vil

Kolam No.2

1. The dot pattern. This kolam has a single strand creating this design.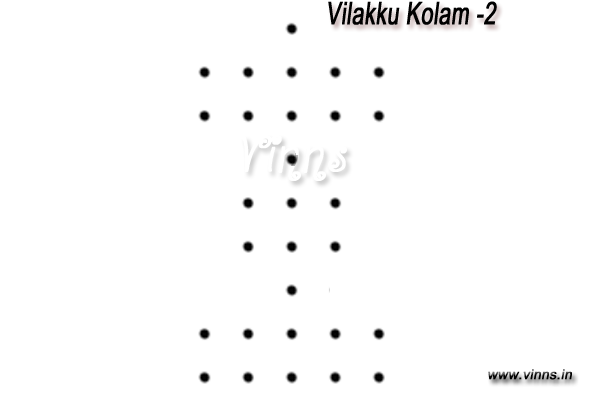 2. An easiest kolam, all you need is to twist and turn the strand on right side and just copy the same on the left hand side. A 2 rotational symmery kolam.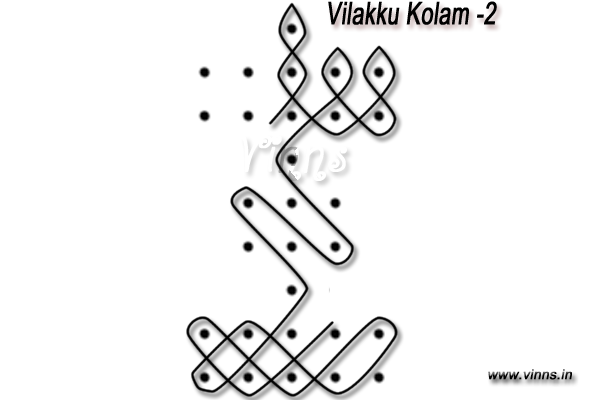 3. The completed version.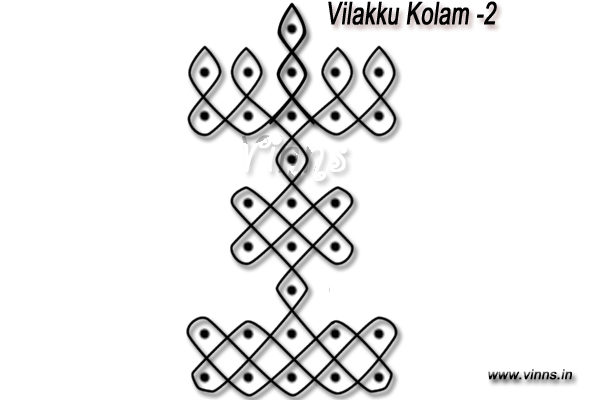 Kolam No.3

1. The dot pattern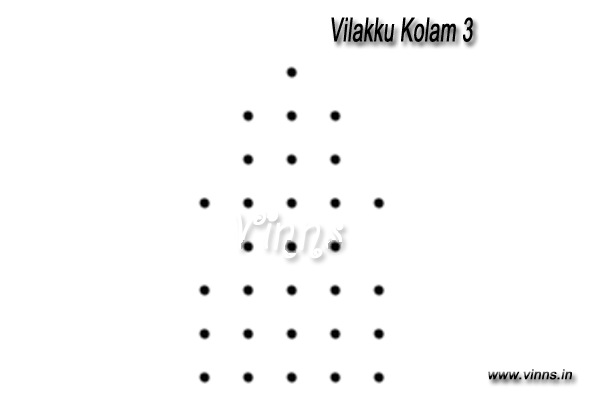 2. The single line kolam. Start from the bottom and move according to the flow of the line. The first half of kolam is done and next half is just the mirror image of the former.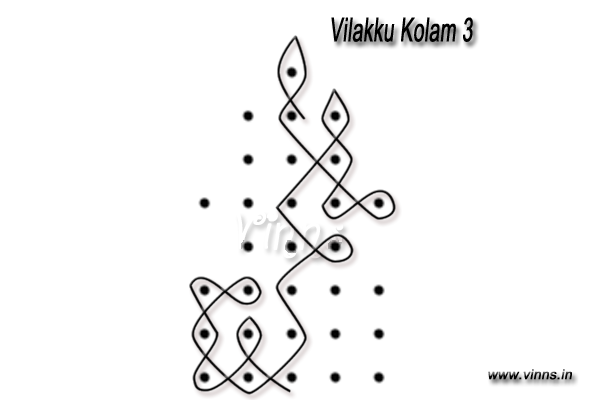 3.The final outcome.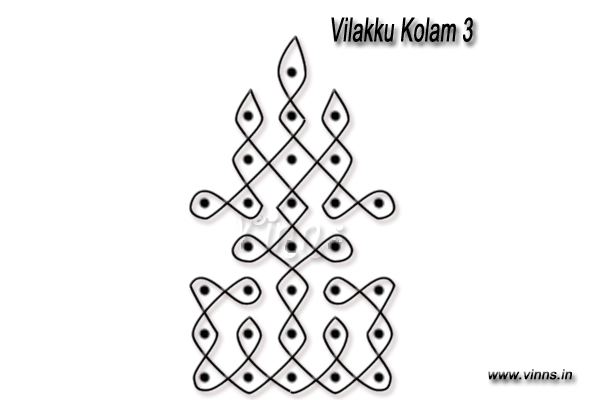 Kolam No.4

1. The dot pattern.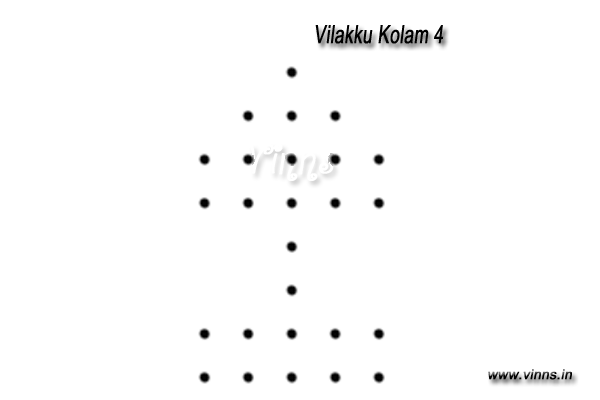 2. First half of the kolam.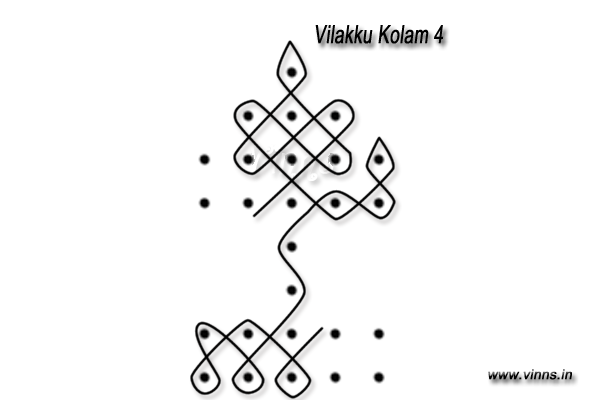 3. The final part .