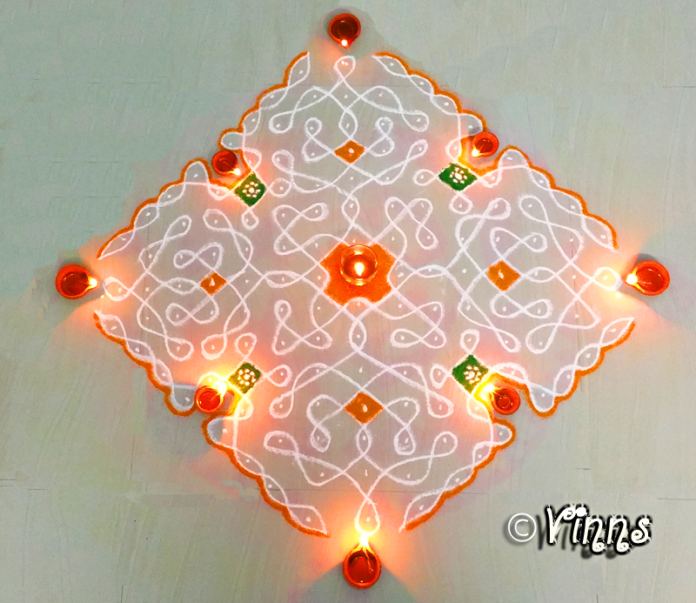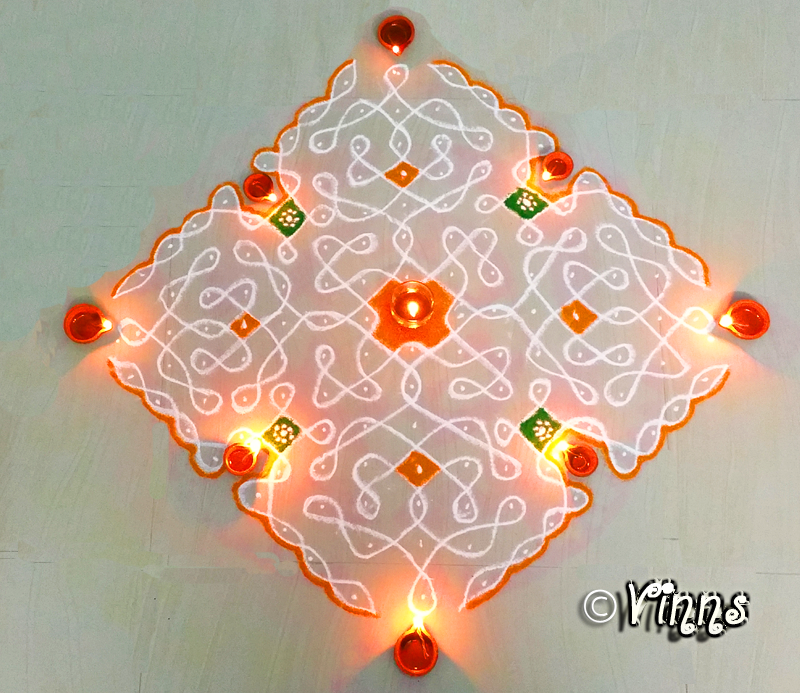 15 dots sikku kolam for this Karthigai Festival. Annamalaiyar Deepam or Maha Kaarthigai Deepam falls in 12th of December this year, which is an important festival in Tamilnadu, as Lord Shiva is worshiped in the form of fire. The festival of lights in Tamilnadu is celebrated for 10 days and the first day starts on 3rd of December, ie tomorrow.
Thiruvannamalai, the place where Lord Shiva is worshiped as Arunachaleswarar in the form of fire.
In Tamilnadu. Lord Muruga, the Tamil God, believed to born on Karthigai deepam day, also a Full Moon, an auspicious day in the Tamil Calender.
As per Hindu Mythology, Lord Shiva created his six sons by the power of his third eye in the Saravana Tank, later the babies unified to Lord Muruga and thus he gets his name Arumugam, meaning six headed God and has six abodes in Tamilnadu.
Then next celebration is at Thiruvannamalai where Lord Shiva dwells in the form of fire. There was conflict between the Gods, Brahma, Vishnu and Shiva. Lord Shiva proclaimed himself as the supreme power in the form of fire and challenged if any one could see his head and feet, would accept his defeat. Vishnu, who took in a form of boar searched the underneath of earth in search of Shiva's feet, but failed in his effort. Lord Brahma, who was in search of his head. He abode with screw pine flower to prevaricate that the flower fell from Shiva's head. Lord Shiva learnt the falsity and that's reason temples why temples weren't raised for Brahma