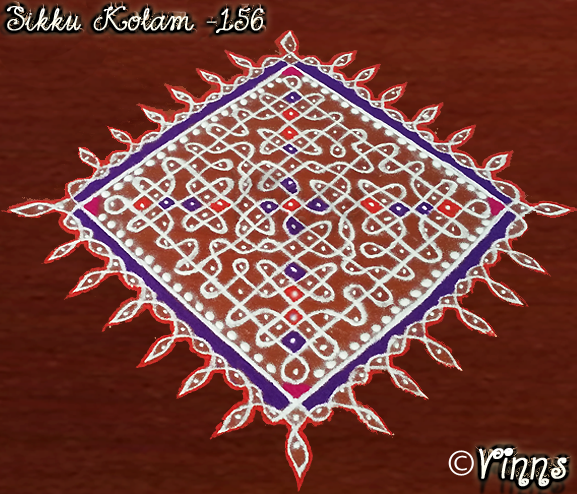 A 15 dots kolam with 5 lines running in and around creating a design where one strand replicates on all sides. An easy kolam to draw as you don't need to memorise the flow of the line as its just the copy and paste on all sides.
1. The dot pattern, Place 15 dots on the centre column and decrease to 1 on either side.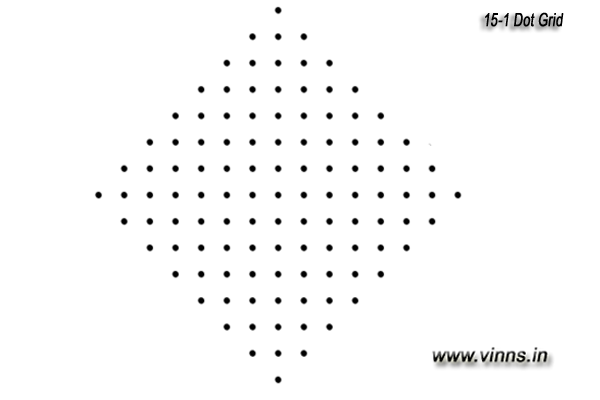 2. Join the last dot forming a loop as shown in the image.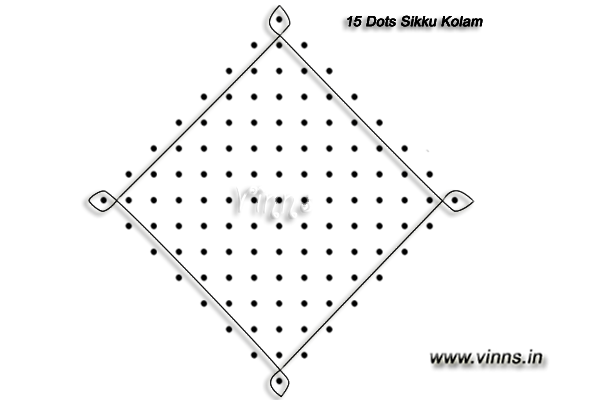 3. The first strand. Keep the bottom most dot as the reference point and draw the line. This design gets replicated on other sides too.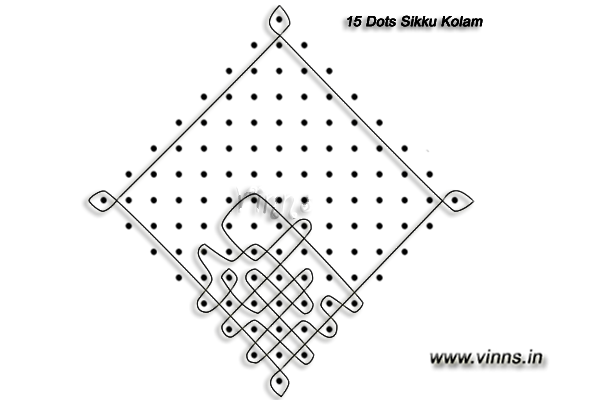 4. The bottom strand is rotated to 180 degree in clockwise and gets fitted with the dots.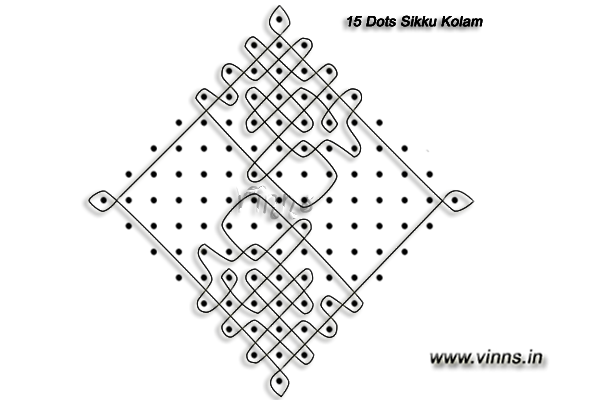 5. The same strand gets copied on other sides by just rotating by 90 degree in clock and anticlockwise direction. I have added different colours to differentiated the strands.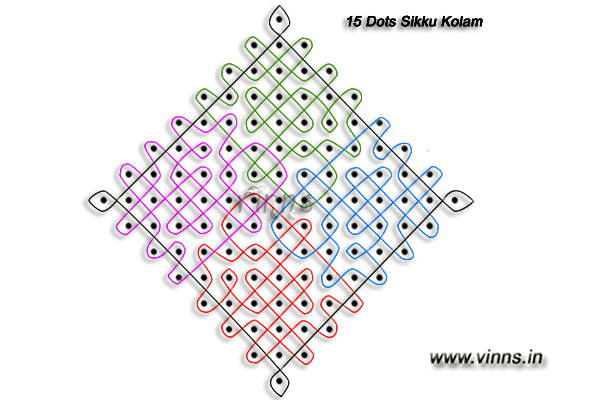 5. The completed version.