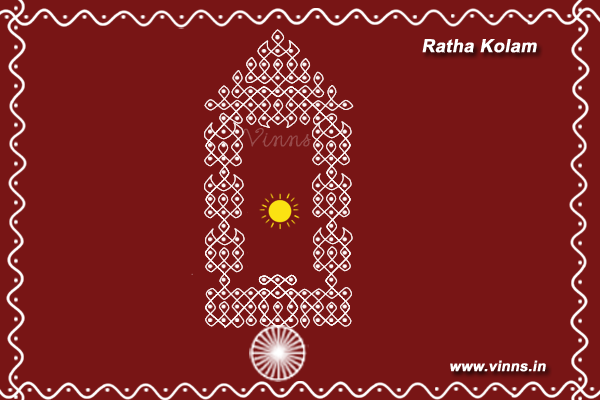 Second Kolam for Ratha Saptami. A simple sikku kolam designed into chariot shape for the Ratha Saptami which falls on 3rd of February this year. This day is also called as "Surya Jayanthi"as it is believed that Surya Bhagavan was born on this day.
The dot pattern
Place the dots as shown in the below image.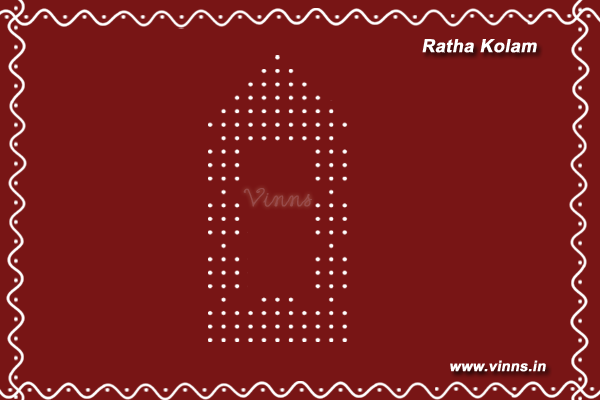 2. The first strand in the kolam which runs in zigzag from top to bottom of the kolam forming the skekton of the chariot.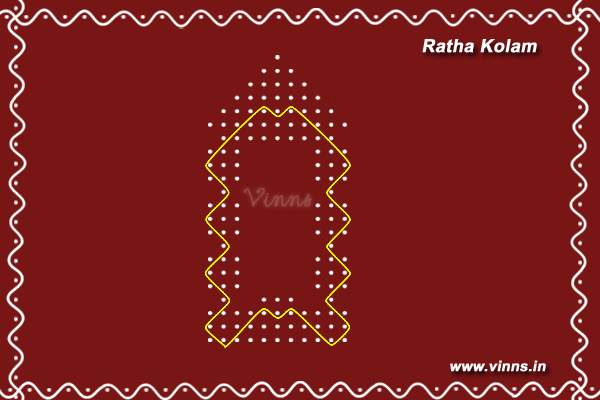 3. The second strand in colour green, which forms an onion bulb shapes on the sides with first strand. And the third strand is single line at the bottom which is highlighted in cyan colour.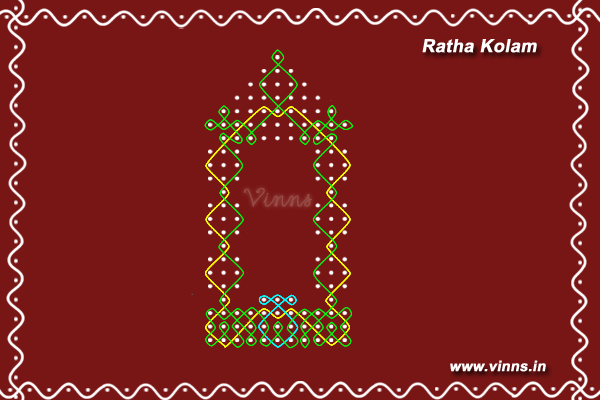 4. The individual sikku strands which complete the 3 dots design at the columns and highlighted in blue colour.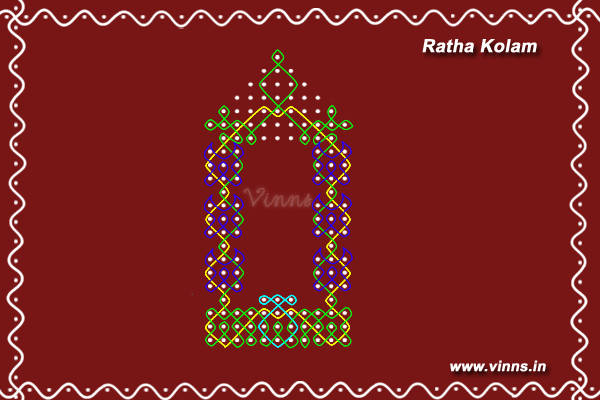 5. The violet strand on the top completes the lower base of the tower.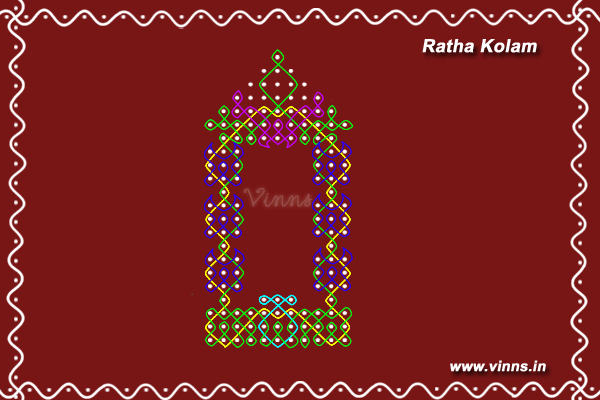 6. The final strand in pink.