This is a lotus kolam with an unique design. I like the design and tried to replicate the book version to some extend 🙂
The original kolam looks like the computer version which I have tried.
1.The dot pattern for the lotus kolam. This kolam has 19 dots in the main coloumn and decreases to 1 on either side.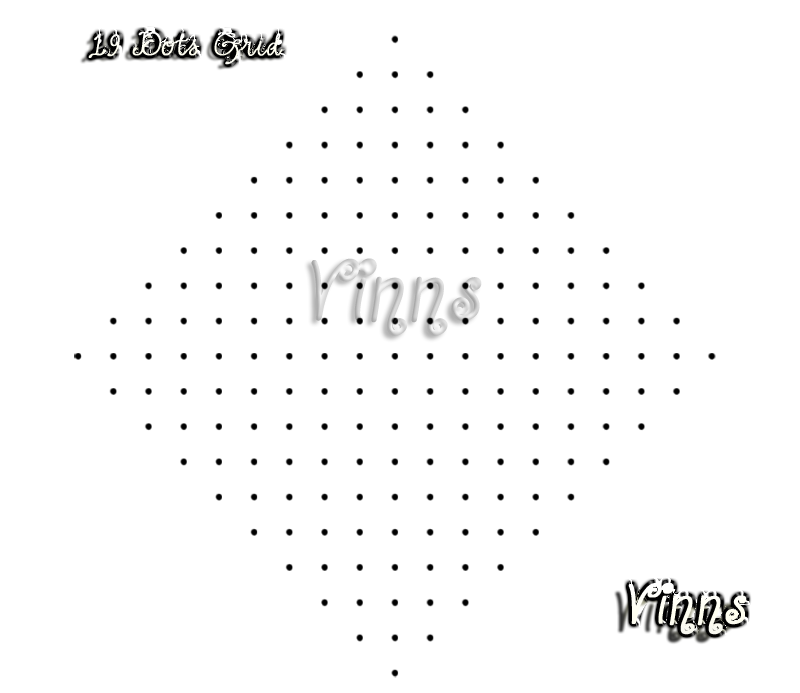 2. The formation of the lotus shape is given below. Start with the bottom most dot and form a tear drop shape. And above to that add swirls connecting the dots around. Repeat the swirl shape on the other side too.
Draw a vertical line in the centre coloumn from bottom dot (0,0) to 6th dot(0,6) and then draw a horizontal line connecting 3 dots on either side. Now form the petal shape. Form the inner swirl from the second dot on the horizontal line and create a pattern as shown.
Then draw the centre swirls and the connecting lines as shown.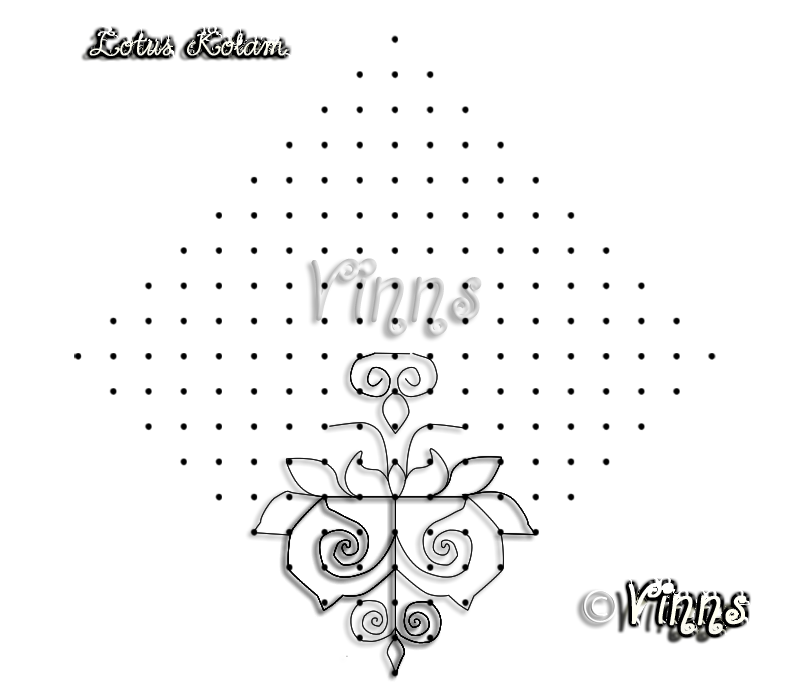 3. Repeat the design, the top design is just the mirror image of the lower design.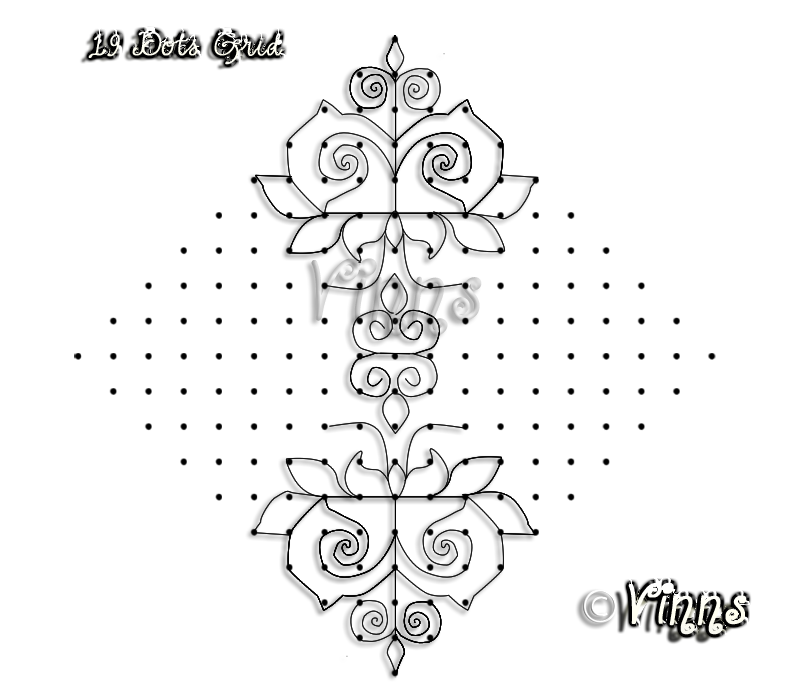 4. The completed version.