A Pooja room kolam which should be drawn on Tuesdays and Fridays. This kolam is dedicated to Lord Kubera, the God of Wealth as per Hindu faith. The directions of how to perform the pooja is given in the video.
The making of the Kubera Kolam is given in this link https://www.youtube.com/watch?v=uULxCI8T-4U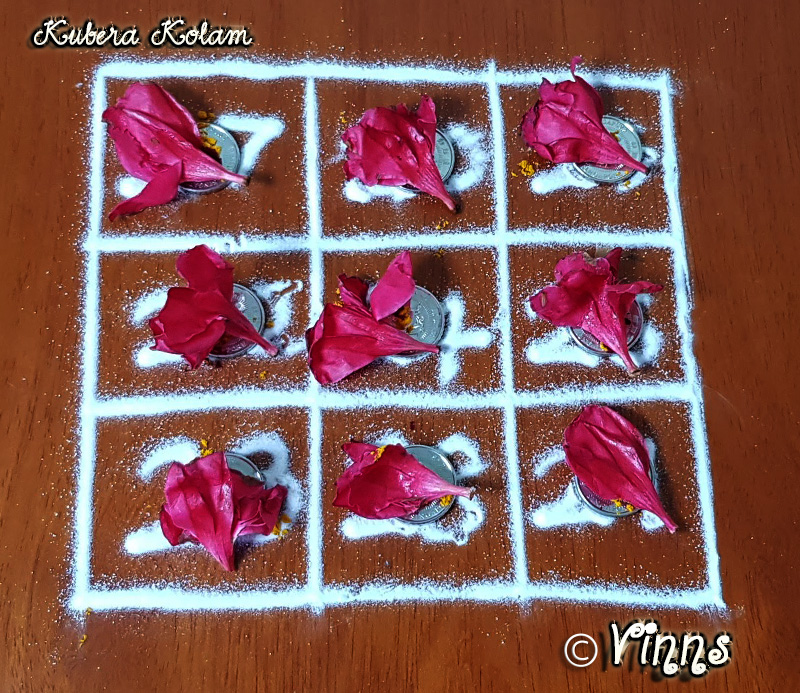 Draw 9 squares and write numbers as
27 20 25
22 24 26
23 28 21
Place coins facing coin value facing downwards. On the top place turmeric powder and kumkum. On the top place red colour flowers.