I am in the process of compiling dotted star kolams under this post. Unwittingly both star kolams has blue in common. I did this kolam on different days and wasn't aware of the colour code 🙂
Kolam No.1
This is 11-6 dot count kolam with dots placed at interlaced / intermediate pattern. The three tear drop shape form the base design and fill the space around the star.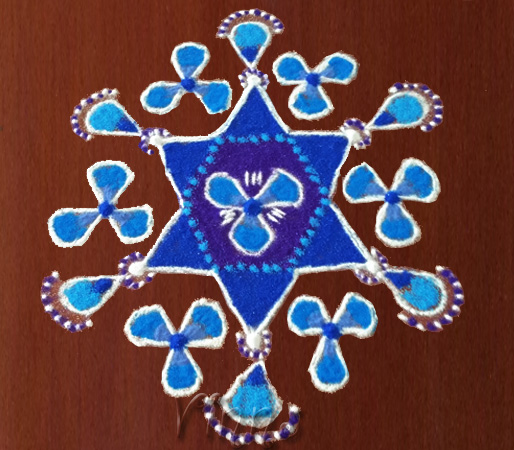 Kolam No.2
Another star kolam with same 11 dots and interlaced pattern or intermediate. A solitary star surrounded by fan shaped elements. The same dot count, the same centre star, only the outer pattern differs.
I added a six petal flower at the centre colouring contrast with the blue colour. Hope they gel together.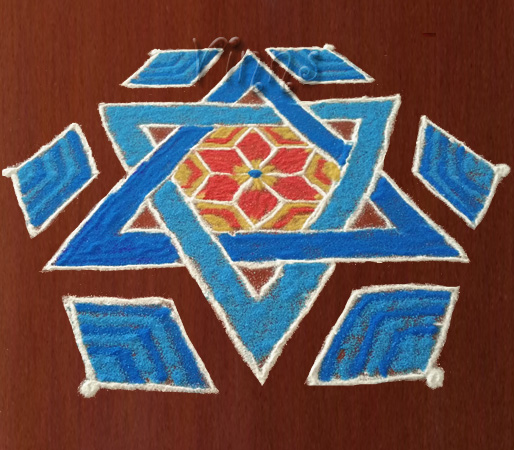 Kolam No.3
A small freehand kolam with recycle powders.. Didn't think much nor time permitted to do an elaborate design. Wanted to resuse the colours as I didn't want the colours to keep piling on 🙂