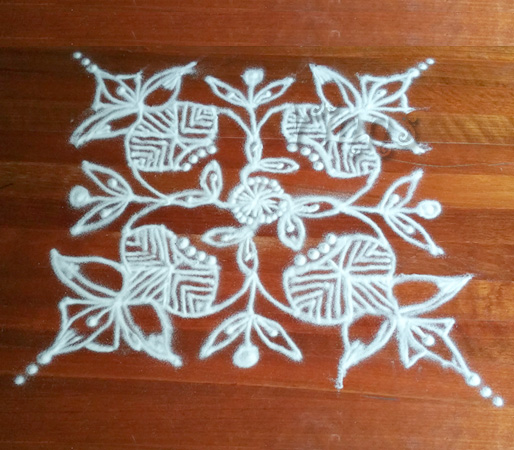 Collection of 8 dots kolam done on different days. These kolams are from a kolam book, which I tried to replicate and as always failed to draw the original version, got diverted and did in my style which look different from the original. Can't help either 🙂
The dot pattern is given below.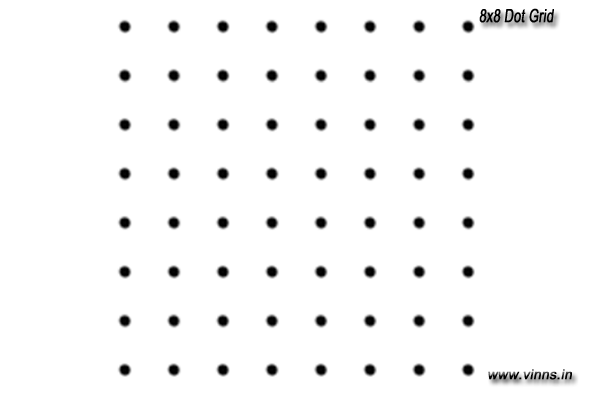 This is kolam with lotus flowers as the theme of the kolam.. And added some extra detailing to make look better.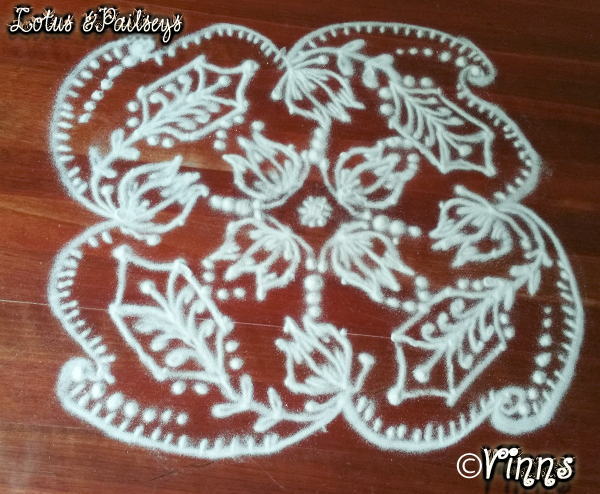 I am not sure what was the original, but this was the final outcome of my kolam. Will show the original version 🙂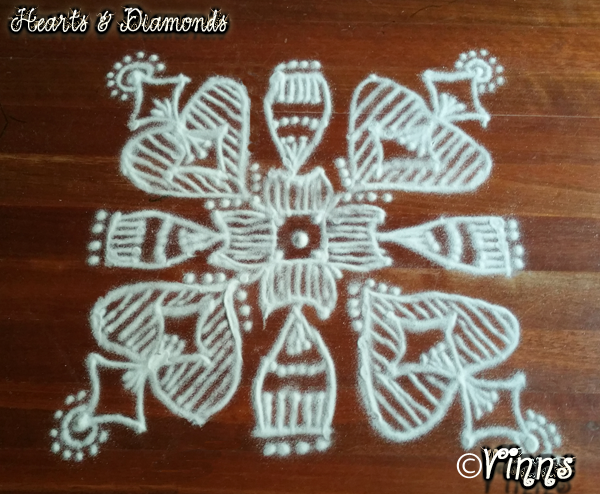 This turned to be a kalasam kolam. Ofcourse off the track.