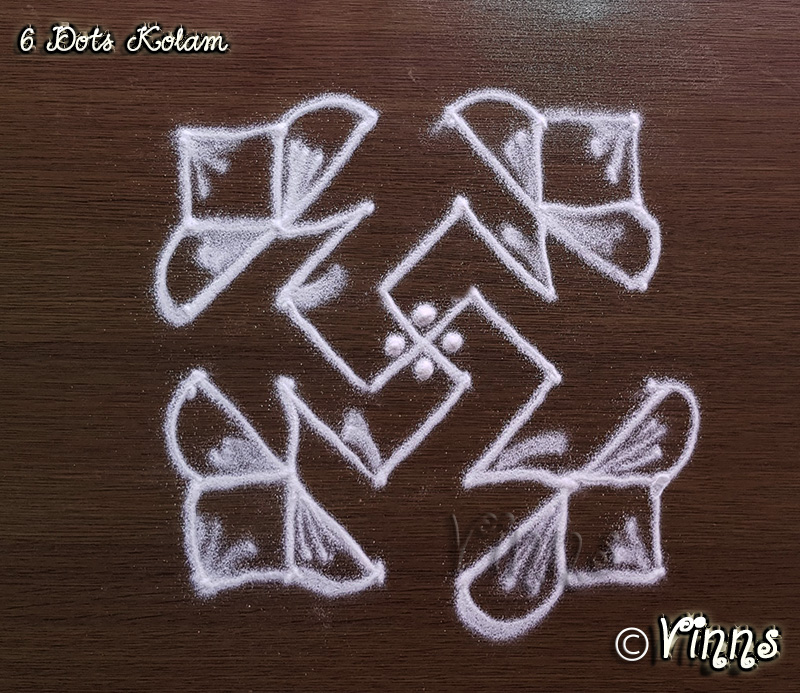 Click this link for video of this kolam https://www.youtube.com/watch?v=napTY4eO2BU
Swastik – A sacred symbol if Hindusium, which has four arms directed towards Clockwise direction. Most of Indian patterns and symbols do have a symmetry and always positioned in Clockwise direction or in Right hand position, representing the positive energy. So Swastik is always position in Clockwise direction and must be drawn in Pooja room or for worship purpose only. Swastik is considered the symbol of Lord Brhamma, the creator where the four arms represents his four faces. Swastik are drawn during festive seasons especially during Deepavalli – the festival of lights, as Deepavalli is considered as a new beginning to start a business.
It is believed that swastik wards off evil energy and attracts positive energy.
A small kolam with 6×6 dot count.