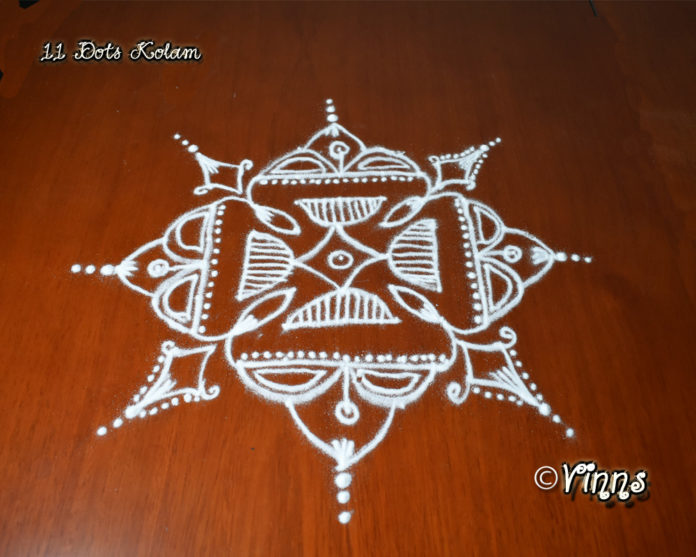 A simple kolam with 11 dots. The video for this kolam is given in the below link.
LINK FOR THE VIDEO  
 https://www.youtube.com/watch?v=pFj5FLwhQcwThis is a 11-1 dots kolam. The dot pattern is given as below.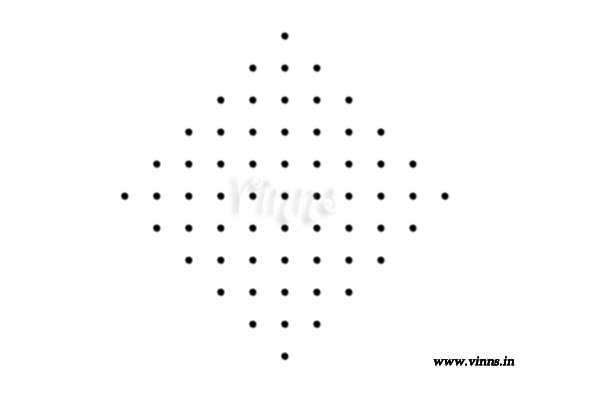 First draw the design on the four corners.


Now fill the inner dots with the same semi circles.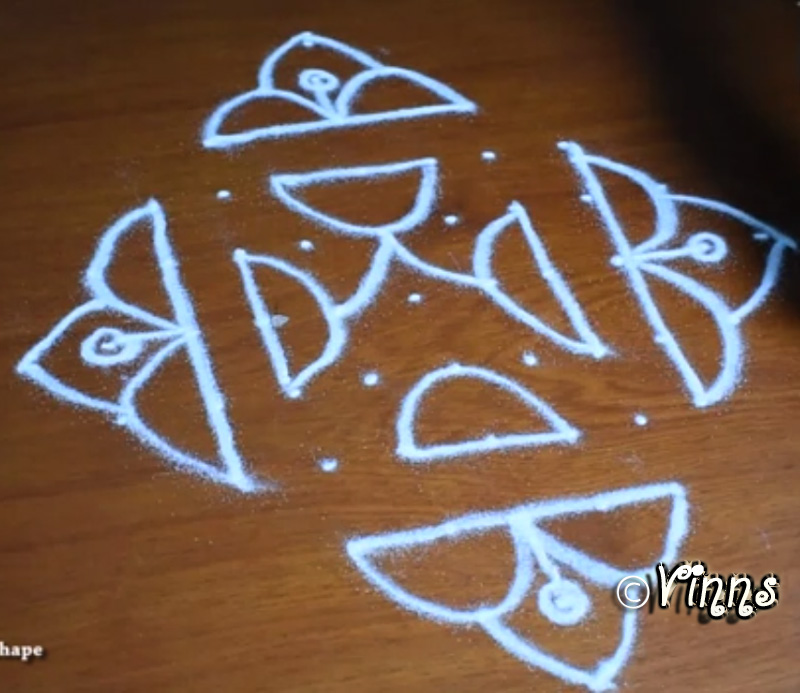 Add extra detailing inside the semicircles. And finish your kolam by adding your creativity.