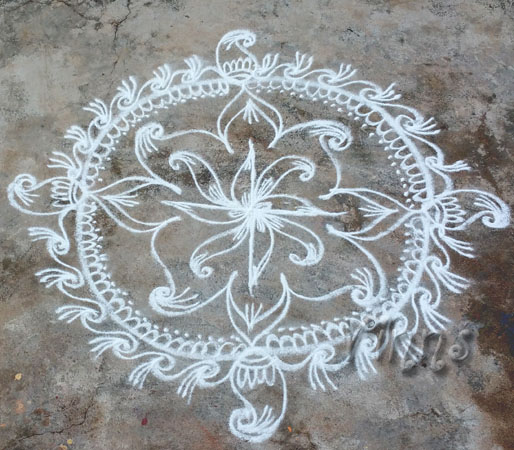 This post has 4 small kolams which were done at my parents' home in last June. This kolam was started with 2 cross lines as the base design. The four heart shapes were drawn as a small design at the small steps earlier which got a bigger version later. Want to see how the bigger version looks , Click LINK FOR RANGOLI and the smaller version SMALL KOLAMS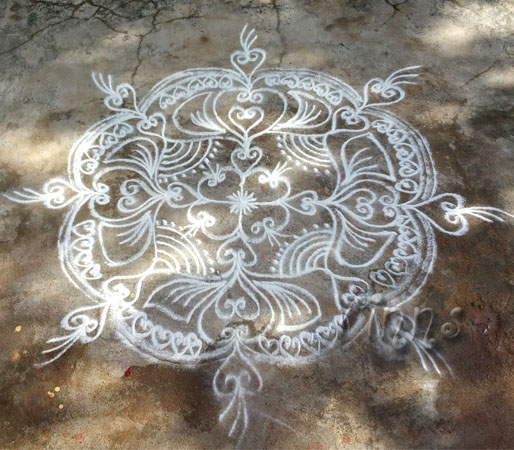 This was done on a evening, Did a simple and simple kolam with paisleys.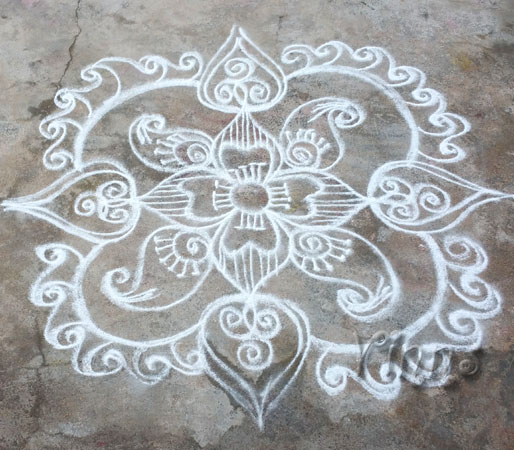 Again an evening kolam. Started with a pinwheel design and extended with Paisleys.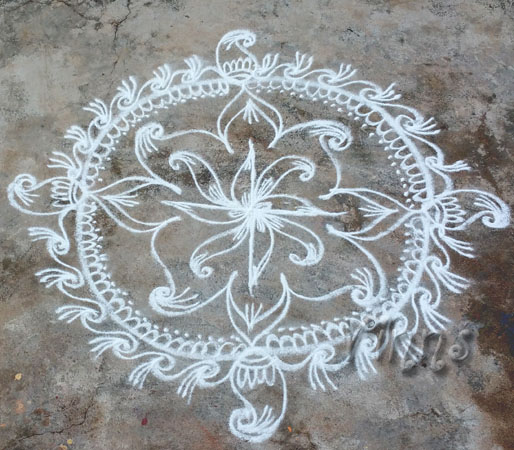 This small kolam adored the doorstep on a breezy evening. Again had a pinwheel as the base design and extended with lines.