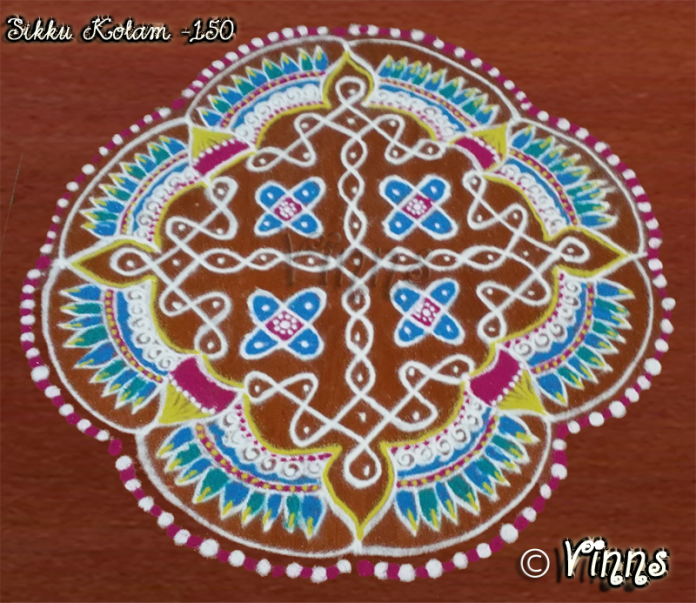 11 Dots sikku kolam.
An easy kolam to draw, though it may look big, it may because of the extensions around. The dot pattern for this kolam is given below… Download for practicing this kolam.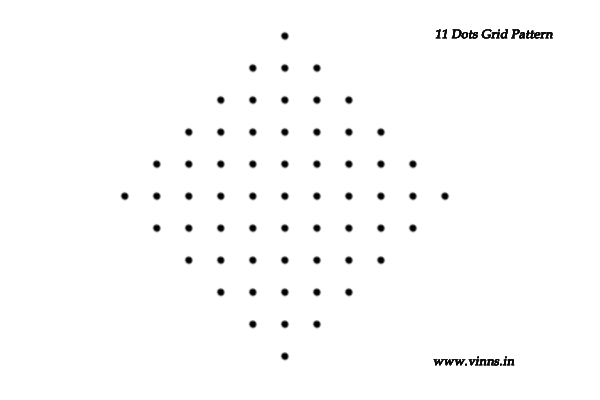 A single strand joins the dots on sides forming a chain structure leaving 4 dots on side. I have just added two loops on the left out dots, you can draw a flower design or any freehand elements in the chain deck.
Below is the kolam without colours. This is the finished version with extensions around.