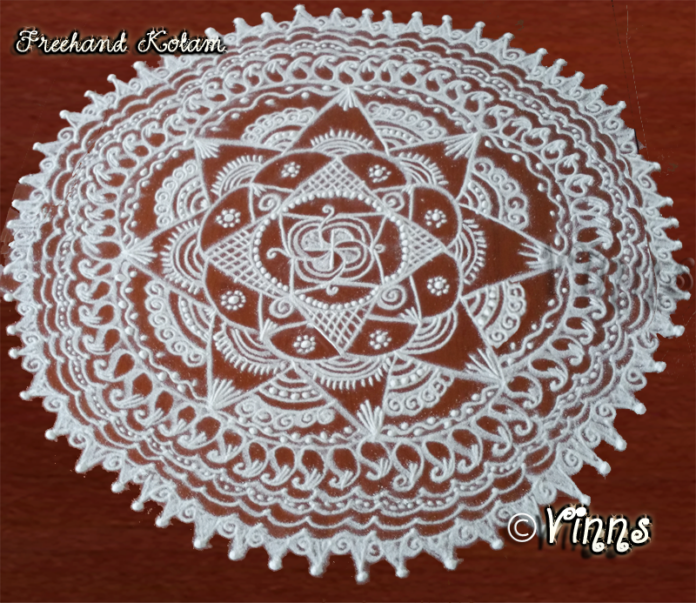 A freehand kolamn done on spur of the moment. Started with a simple pinwheel design and extended the design in my way. Though I was out of my way in drawing the last layer which has shown its presence in the final output.
One of my favourite kolams, Should I say??? Well, the centre part creates the magic which is supposed to do its part on the whole.
Drawing kolams with white rangoli powder always weave a magical mantra, I like to keep it subtle in white without adding colours and especially the round freehand aka mandala style kolams.